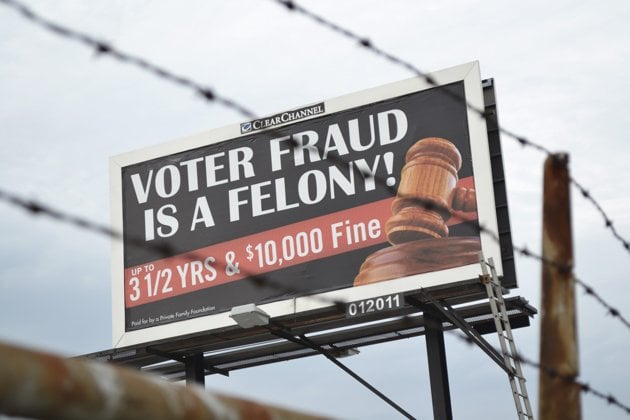 If nothing else, you have to admire the fact that Donald Trump revels in telling it like it is.
Has any major candidate ever dared to admit that elections are rigged, and the process is anything but democratic?
In a segment from a recent speech in Ohio, Donald Trump openly suggested that Bernie Sanders was cheated in the primary, and has buyers remorse for making a deal 'with the devil.'
"Bernie… poor Bernie… he looked so upset. You know what? He made a mistake. He shouldn't have made a deal. He lost, he lost. First of all, it was rigged. And I am afraid the election is going to be rigged, I have to be honest…"
With an overwhelming majority of the country viewing Hillary as a corrupt and even evil candidate, it has never been easier to point out the injustice of our system, and the sense of dread over such an ambitious and dangerous dynasty getting back into power.
Read more:
No One Can Stop Her… And She Knows It: "This Election Won't Be Fair"
This Is a Usurper, Not a Candidate: California Primary Was Stolen, And Hillary's "Nomination a Coup"
Protesters Rage Against the DNC: "Hillary Didn't Get the Nomination. The Nomination Was Stolen"
Madame President Clinton's Coming War on the Blogosphere, and Your Countermeasures