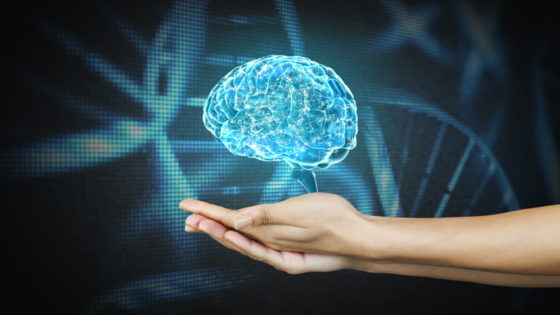 There's never been anything quite like Nectome.  And the startup accelerator Y Combinator, known for supporting audacious companies, will soon be pitched the idea of a "mind uploading service" that is 100% fatal.
Nectome is a preserve-your-brain-and-upload-it company. The process will kill the person who undergoes the mind uploading service and that's the only way it can work.  But Nectome feels that this isn't a morality issue citing California's two-year-old End of Life Option Act, which permits doctor-assisted suicide for terminal patients, and believes its service will be legal. The product is "100 percent fatal," says McIntyre. "That is why we are uniquely situated among the Y Combinator companies."
Next week, while at YC's "demo days," Nectome's co-founder, Robert McIntyre, is going to describe the technology for exquisitely preserving brains in microscopic detail using a high-tech embalming process. The MIT graduate will then make his business pitch to YC.  "What if we told you we could back up your mind?" Nectome's website reads.  You can also join in on the fun, and add your name to the waitlist. So far, 25 people have done so.
Following the example of electric-vehicle maker Tesla, it is sizing up demand by inviting prospective customers to join the waiting list for a deposit of $10,000, which fully refundable if you change your mind. One of them is Sam Altman, a 32-year-old investor who is one of the creators of the Y Combinator program. Altman tells MIT Technology Review he's pretty sure minds will be digitized in his lifetime. "I assume my brain will be uploaded to the cloud," he says.
Nectome's chemical solution can keep a body intact for hundreds of years, maybe thousands, as a statue of frozen glass. The idea is that someday in the future scientists will scan your bricked brain and turn it into a computer simulation. That way, someone a lot like you, though not exactly you, will smell the flowers again in a data server somewhere.
It sounds a little like a dystopian sci-fi movie, but this the reality we are facing and brain uploading will be familiar to readers of Ray Kurzweil's books.
However, the horrifying truth is that for Nectome's procedure to work, it's essential that the brain be fresh. The company says its plan is to connect people with terminal illnesses to a heart-lung machine in order to pump its mix of scientific embalming chemicals into the big carotid arteries in their necks while they are still alive, although they will be placed under general anesthesia. This process is fatal. 
McIntyre, a computer scientist, and his co-founder Michael McCanna have come up with perhaps the most macabre and taboo idea yet when it comes to mind preservation. "The user experience will be identical to physician-assisted suicide," he says. "Product-market fit is people believing that it works."
Nectome has won a large federal grant and is currently collaborating with Edward Boyden, a top neuroscientist at MIT. Its technique just claimed an $80,000 science prize for preserving a pig's brain so well that every synapse inside it could be seen with an electron microscope.