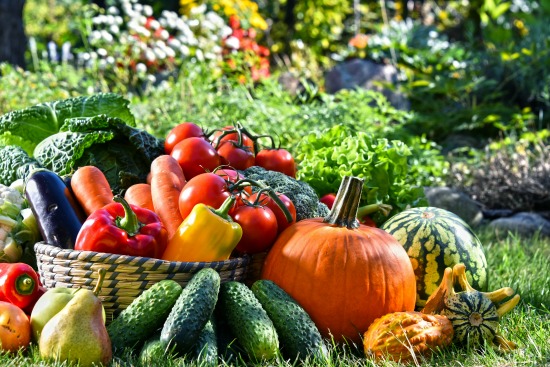 With artificial intelligence, economic concerns, and societal upheaval all wearing on the average consumer, we thought it would be helpful to put together a quick guide that will have you on the path toward self-sufficiency.  These are a few beginner steps that are also fun, that will get you motivated to try a more survivalist lifestyle.
Learn to make your own adult beverages
This is perhaps the most fun way to get into self-sufficiency (if you drink alcohol, of course.) If you are not a fan of adult beverage, just scroll down to the suggestions below.  But for those who really want a way to ensure they are having their favorite drinks while becoming less reliant on the system, you can easily learn to make cider, wine, or beer. All of which will come in handy in a SHTF situation too.  Alcohol can be a powerful bartering tool. You can make wine out of almost anything, including carrots and pumpkins. Start by doing a little research online, and then perhaps choose to make the beverage out of something you care little for so it won't be going to waste.  This simple to follow online tutorial made available by The Homesteading Boards lays out the plans to make blackberry wine. It is great, easy to follow, and a good starting point for those looking to make their own alcoholic drinks!
2. Learn to hunt and fish
Learning to be completely responsible for your own meat can be beneficial in more than helping you become wholly self-sufficient.  Wild game is largely free of the chemicals, genetically modified foods, antibiotics, and pesticides that can be found in much of the meat on the shelves at the grocery store. If you have space, make a chicken coop and raise your own birds for eggs.  Hunt a large animal and learn how to cut it up on your own saving hundreds of dollars. This step alone will have the added benefit of positively impacting your health as well as helping you slide toward self-sufficiency.
3. Raise a few backyard animals
Obviously, chickens are the first to come to mind here, and those birds are great to have around if you are on a quest to become completely self-sufficient. Their waste can be used as compost and you can feed them food waste from your household. The amount of space required by a small flock of chickens or even a rabbit hutch is minimal and is a great source for nutrients for you and your backyard farm. There is nothing better than making breakfast or a cake with eggs fresh from the source. Plus they are a great asset with help keeping bugs and insects in check and will gladly take care of any extra vegetables or fruit from the garden for you.
4. Compost Everything
A compost pile or bin is the key to a healthy and nutritious home garden.  It is estimated that 30 to 40 percent of food Americans buy ends up in the trash heap. However, if you choose to compost, any waste from leftovers either goes into to the compost pile by either being fed to the chickens and after working its way through the chickens ends up in the compost bin. All raked leaves, newspaper, cardboard, weeds, grass clippings can also go directly into a compost pile.
5. Learn to save your seeds
Learning this valuable skill is a great way to make sure you're buying fewer seeds.  It will also help you be able to keep a garden if there are no longer any seeds that can be bought.  If you don't have any heirloom seeds, start with the best! Try Ready Nutrition's "Vegetable Garden in a can." This simple can full of amazing non-GMO seeds could be your ticket to a self-sufficient lifestyle. Imagine never having to buy produce ever again and learning to store and use everything your garden produces.  This also makes a great Christmas gift or birthday gift for those who live a more homesteading lifestyle or have an interest in beginning one.
https://www.readygardens.com/how-to-save-your-seeds-for-planting-next-year/
6. Try to adopt a "zero waste" lifestyle. 
Using everything you have already purchased could do wonders for helping you become self-reliant.  Zero waste is difficult to do, but once you've figured it out, it could save you a lot of money and give you some more freedom from consumerism.