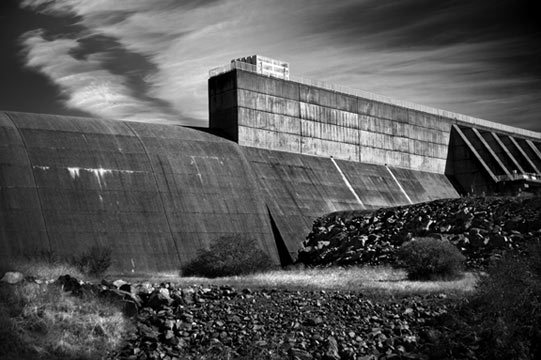 There's a lot to worry about when a disaster strikes your community. You have to make sure that your friends and neighbors are going to be okay. You have to make sure that you have plenty of food, water, and medical supplies. You may even have to prepare to evacuate your home and leave most of your valuables behind. And while you're focused on making sure that you and your loved ones are prepared to ride out that disaster, you can rest assured that there will always be some predatory person in your community who is preparing to take advantage of your situation.
That's the ugly truth about disasters, natural and man-made, that everyone needs to understand. When everyone else is panicking or gathering supplies or hunkering down or running away, there's always someone watching the chaos and thinking "there's an opportunity for me here."
And that's a pretty good lesson to be learned from the Oroville evacuation that occurred last week. While every sane person was fleeing the city, a few were busy screwing over their neighbors. Most notably, a 33-year-old man was severely injured after his truck was hijacked at gunpoint.
Authorities are looking for two people accused of carjacking and running over a man preparing to flee from Oroville when authorities ordered nearly 200,000 people to evacuate.

Butte County Sheriff Kory Honea says the victim was loading his vehicle with the engine running when a man and woman armed with a shotgun jumped in, running him over as he attempted to stop them.

Honea says the victim was flown to a hospital with serious injuries. Authorities said they are seeking 27-year-old Cody Bowles and 31-year-old Lucia Ripley.
As bad as that is, at least it makes sense. It's possible that these criminals heard the evacuation order and stole a car to escape. What's more surprising are the incidents that involved criminals who decided to completely ignore the evacuation order, and stay behind to steal from their neighbors and local businesses.
According to the Oroville Mercury register, there were multiple looting incidents which have led to the arrests of five different people. Several hours after the evacuation order was given, two people were arrested for breaking into a Dollar General store. Another two individuals were arrested for looting a local market, one of whom was a 16-year-old carrying a shotgun. A fifth individual was arrested after he tried to steal a gun safe from a residence, and drive off with it in a four wheeler. During the evacuation there were a total of 240 911 calls, many of which were for crimes in progress.
Perhaps the most tragic incident happened in nearby Yuba City. A highly decorated Vietnam veteran left the city with his wife when the evacuation order was issued. When they returned his house was ransacked. Whoever was responsible made off with his purple heart and 23 medals; items that would be pretty much worthless for the thief.
During any disaster, there are almost always an abundance of stories involving compassion and sacrifice between strangers caught a desperate situation. But never forget, there are always a few animals out there who will take the clothes off your back on a whim, even when they should be busy running for their lives.