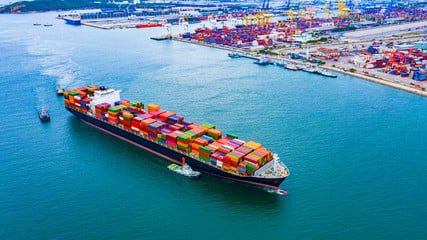 Around 65 ships are backlogged off the California coast, resulting in empty shelves in stores as the latest sign of a destroyed supply chain surfaces.  The ships are stuck outside the ports of Los Angeles and Long Beach, which handle 40% of all cargo containers entering the country.
We have all likely noticed the shelves not fully stocked at our local grocery stores and department stores. Retailers and manufacturers have rushed to place orders and restock their inventories, but the global shipping system is struggling to keep up and now with the backlog of ships sitting off the coast, we could see a major shrinkage in the products available for purchase.
Gene Seroka, head of the Port of LA, last week warned that a "significant volume" of cargo was "headed our way throughout this year and into 2022." He added: "We continue to monitor a host of variables; disruptions continue at every node in the supply chain."
PREPPING FOR THE UPCOMING GOVERNMENT-INDUCED FOOD SHORTAGES
According to a report by the BBC, on Saturday a record 73 ships were stuck off the coast, which amounts to almost twice as many as at the same time in August. Some cargo ships have been diverted because of the backlog, which is preventing thousands of containers from being unloaded.
But nearby ports like Oakland do not have the capacity to deal with the volume of trade. At the Port of LA alone, the amount of cargo handled is up 30% this year so far, compared with the whole of 2020.
This is just one more issue that will add to the increase in food prices as well. As more dollars chase fewer goods, inflation will continue to surge.
Prepare to be able to eat without going to the grocery store. Work toward self-sufficiency. The rulers are afraid of those who are prepared to leave their sinister system at a moment's notice in order to continue to survive the upcoming disastrous food shortages.