This article was originally published by Joshua Krause at Tess Pennington's ReadyNutrition.com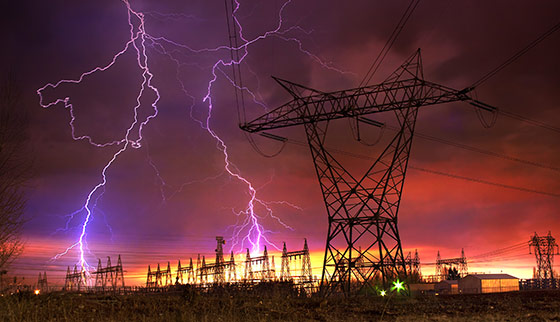 Imagine if you will, what would happen if you pulled an American family from the 19th century, and plopped them in the middle of downtown Los Angeles during rush hour. They're not given a warning, they're not given any kind of primer on what they're about to experience, and the occurrence is completely inexplicable. How long do you suppose they would last before they cried uncle? Would they even survive? The odds probably aren't so good.
Of course, the reverse is probably also true. If you and your family were wrenched from the comforts of the present and hurled back into a previous era, you might not fare so well either. Your survival odds would probably be a little better since you have hindsight and an understanding of germ theory. However, it would still be a pretty alien world for you. It would be littered with pitfalls that most modern people can't even imagine.
6 Totally Insane Things That Will Happen If Our Power Grid Goes Down
And that's why it's so important for everyone to prepare for the possibility that one day our grid could go down in a big way, whether it be from a terrorist attack, cyber attack, nuclear war, or solar flare. If our society suffered a widespread power failure that lasted for weeks or months, it would be no different for us than if we were suddenly sent back to the 1800's. It would be a strange and dangerous world, and for the average person, it would catch them off guard in the following ways:
In summary, law and order will break down at every level, and death will be around every corner. It's one thing to grow up and live in an era that lacks electricity, but to be sent back to such a time on a moments notice would be one of the most challenging things that a person accustomed to modern amenities would ever face.
This article was originally published by Joshua Krause at Tess Pennington's ReadyNutrition.com
---
Joshua Krause was born and raised in the Bay Area. He is a writer and researcher focused on principles of self-sufficiency and liberty at Ready Nutrition. You can follow Joshua's work at our Facebook page.
---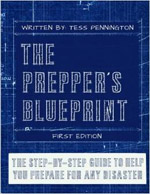 Tess Pennington is the author of The Prepper's Blueprint, a comprehensive guide that uses real-life scenarios to help you prepare for any disaster. Because a crisis rarely stops with a triggering event the aftermath can spiral, having the capacity to cripple our normal ways of life. The well-rounded, multi-layered approach outlined in the Blueprint helps you make sense of a wide array of preparedness concepts through easily digestible action items and supply lists.
Tess is also the author of the highly rated Prepper's Cookbook, which helps you to create a plan for stocking, organizing and maintaining a proper emergency food supply and includes over 300 recipes for nutritious, delicious, life-saving meals. 
Visit her web site at ReadyNutrition.com for an extensive compilation of free information on preparedness, homesteading, and healthy living.