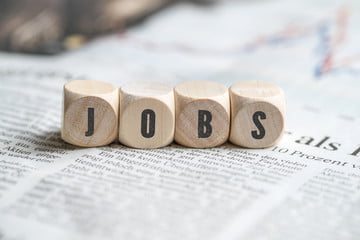 The United States has created half a million fewer jobs than the government previously reported. The economy had about 501,000 fewer jobs as of March 2019 than the Bureau of Labor Statistics initially calculated in its survey of business establishments. That's the largest revision since the waning stages of the Great Recession in 2009.
The economic situation the U.S. has found itself in is one of complete lunacy. The government put out numbers that were wildly inaccurate, and anyone living on Main Street, not Wall Street could sense that something wasn't right. While being told the economy is still great, the mainstream media is also finally admitting that a recession might actually happen so they can blame it on Donald Trump. But the problems have been on the surface for a long time, they have only now when they've chosen to start warning people because of the upcoming 2020 elections.
I've been warning people about the dire situation of the U.S. economy and the dollar for a while now, and it's not being done to prevent Trump's reelection. People should prepare themselves and understand what they will need to do financially in order to get through the next high manipulated economic crisis.
How to Prepare for an Economic Depression
These numbers signal that the economy is weaker than previously believed and they could give the Federal Reserve even greater reason to cut interest rates in September, according to a report by Market Watch. "This makes some sense, as the 223,000 average monthly increase in 2018 seemed too good to be true in light of how tight the labor market has become and how much trouble firms are said to be having finding qualified workers," said chief economist Stephen Stanley of Amherst Pierpont Securities.
The average 223,000 monthly increase in employment in 2018 — the strongest in three years — could be trimmed to 180,000 to 185,000, economists estimate.

Fewer jobs were created in restaurants, hotels, retailers and professional business services. Leisure and hospitality employment was reduced by 175,000, business services by 163,000 and retail by 146,400. –Market Watch
The stock market did not react to this news.
When he was twenty-seven years old, Daniel was on the brink of bankruptcy. A decade later, he's a multi-millionaire, having taught himself about economics, investing, and other money matters that he never learned at school or at home. The expert guidance he provides in Don't Save for Retirement will help you:
· Redefine wealth as a philosophy, not a dollar amount
· Turn passion projects into viable business plans
· Cut unnecessary spending in unexpected places
· Start generating passive income now!