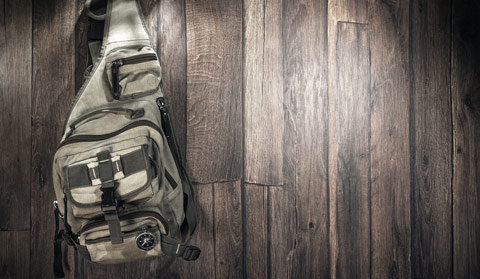 Do you have everything you need?
If you had to put back a handful of items from your bug out bag to make room other essentials, which would you choose to carry no matter what, and which would you put back as extra weight?
When compact and lightweight travel matters the most, you might consider a more serious class of multi-tools. With the prepper market exploding, and millions of people wondering what will happen if the economy crashes, or another Great Depression falls upon the troubled land of America, some serious thought has gone into what to carry, and what to pass over.
When the time comes to count on yourself, and little else, you want some well-thought out items that can cover all your needs – both those you considered in advance, as well as all the situations you didn't see coming.
So, what should you carry? That's up to you.
But these items speak for themselves. In this YouTube, the people at Zip HD purport to test each clever utility tool, addressing the gimmicks inherent in many similar items. If this video is persuasive at all, these are the next generation, evolved from a mere novelty categorization. Most of these items are made of rugged and reliable materials, an a variety of functions could be used over-and-over – improving upon past devices that would become too flimsy or tangled to put back into their proper place, or to count upon when they are needed most.
More and more, the multi-tool 13-in-1-style functions could actually be useful if needed in a true survival situation, and these preppers detail to pros-and-cons of items you might consider for your bug out bag.
You can find the products via the Zip HD page.
No two preppers will agree on the merits and drawbacks of everything you may need, or simply find useful. Simply acquiring everything, and as many items as possible, may not be beneficial either, and could quickly drain your wallet. Find items that can actually serve your needs, and that would match the surrounding environment you will be dealing with.
Of course, tools alone can't guarantee how you'll make it out of a dire situation.
Survival is about a mindset, a well-thought out and instinctively grounded individual who calculates ahead, minimizes risk, meshes with the environment and uses resources wisely.
You'll need to improvise, make do and get by. It's worth putting some thought into, because you never know what's ahead.
A Step-By-Step Guide To Survive Any Disaster
Don't Be Without These Prepping Essentials: "Survival Fuel You Must Have"
The Six Laws of Survival: Strategies For Beating the Worst Case Scenario
A Green Beret's Guide to EMP: Practical Steps to Prepare for a "Lights Out" Scenario