This article was originally published by B.N. Frank at Activist Post.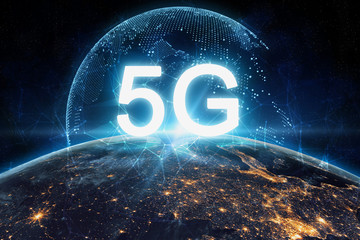 In February, telecom executives gave congressional testimony that they had NO scientific evidence that 5G is safe.  Many doctors and scientists say it isn't.  People and pets have already become sick where it's been installed (see 1, 2, 3).  Despite increasing worldwide opposition, warnings, and lawsuits (see 1, 2, 3, 4, 5) companies are still installing it anyway.  Most would consider that to be very risky especially considering that
Telecom companies have been warning investors for many years that they may eventually be held liable for harm caused by their devices and transmitters. In fact, there's currently a Smart Phone Class Action lawsuit due to phones exceeding federal RF safety levels.
So it's really not surprising that Swiss Re has classified 5G as a "High Impact" Risk.
The top five emerging risks in our SONAR 2019 report are digital technology's clash with legacy hardware, potential threats from the spread of 5G mobile networks, increasingly limited fiscal and monetary flexibility by central banks, genetic testing's implications on life insurers, and the impact of climate change on the life and health sector.

SONAR examines new and "slow-burner" emerging risks and their potential effects on the re/insurance industry. This year's report features 15 emerging risk themes and five trend spotlights as well as an overview of global macro trends. Among the topics are the rising vaccine hesitancy, hazards of cosmetic surgery tourism, artificial intelligence and healthcare, concussion injuries in sports, the warehouse of the future, and the baby boomers' skills gap.
Ever noticed how 5G rhymes with "insanity"?
Activist Post reports regularly about 5G, Artificial Intelligence (AI) and other sources of unsafe technology.  For more information visit our archives and the following websites.