This article was contributed by James Davis of Future Money Trends.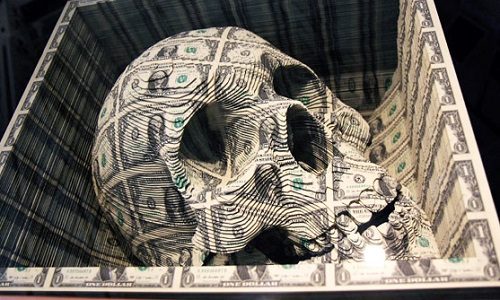 Momentum is FULLY RESTORED in the stock market. It's QUITE EVIDENT that this isn't a BEAR MARKET BOUNCE and we probably won't retest the lows of March 2020, contrary to what many forecasters had been predicting. Instead, we're at the GROUND FLOOR of what could only be described as the last GREAT CYCLE of American dominance before the dollar goes under the guillotine.  
When the MARCH PANIC occurred, we were on the other side of that trade and we DID WELL. Once the FED slashed rates TO ZERO, we made and published this WATCH LIST, and it has resulted in SEVEN potentially filled orders, all delivering +25% gains. The following dipped to their mentioned LIMIT PRICES and have rallied with the indices: AXP, VFC, UGI, LEG, HSY, SWK, and TRV. You'll notice that these are all WORLD-CLASS companies, from credit cards to apparel, from utilities to furniture, from chocolate to work tools and even insurance.
Nothing MOVES UP in a straight line so we HEDGED OUR BETS and released a second WATCH LIST in case markets cooled off (and they did in early June), offering a SECOND CHANCE. Even the five companies that dipped below their mentioned LIMIT PRICES are up in a major way. Among them, Trane Technologies (TT) is up 38.8% and Axis Capital (AXS) is up 24.3%. CINF is up 34.4% and MMM and SYY are the two remaining winners.
The limit order prices on these watch lists still stand but most of these have LEFT THE STATION already so we're publishing our THIRD WATCH LIST today, comprised of fewer companies (since there are fewer bargains), but we've CAREFULLY SELECTED them.
This spike in the M2 MONEY SUPPLY, which is unprecedented, can't be bottled back up.
For many years, while the ECB and BOJ (European Central Bank and Bank of Japan) were going around with slogans saying they'll print as much as needed and keep rates at zero or negative for as long as needed and will do anything to avoid deflation, the Federal Reserve wasn't promising the world to investors.
It kept the hope alive that the GENERAL PLAN is actually to go back to normal rates.
The coronavirus has made this impossible. It means that money will not FLOOD INTO the American enterprise system with the same enthusiasm it did in the 2010s.
That is expressed in the chart below, where we can see the dollar IS WEAKENING, but I want to see it dipping below the support of late 2017 levels in order TO BE CERTAIN.
FutureMoneyTrends.com believes that in September and October, while the president is busy with the November elections and Congress is AT A DEADLOCK, markets might slow and retrace some of the gains made.
We expect "reality" to enter into the minds of the day-trading mania and we anticipate the CRAZY EXCITEMENT that investors are feeling to wane.
Fund managers SHARE THIS VIEW, with many more of them believing this is a "W"-shaped recovery.
There's no doubt that many issues have remained unsolved and the stimulus money in most countries is DRYING UP.
We don't believe in a DEEP "W," though.
Instead, we anticipate a quick downturn, almost unfelt.
The amount of LIQUIDITY EXPANSION that central banks and governments have provided will overwhelm any slowdown, but the price we'll have to pay as a society is that the global reset will be HASTENED and will COME SOONER than most think.
This is the LAST BOOM before the world switches away from the dollar in this decade.