In December of 2009 we published Gerald Celente's trends for 2010, with a follow-up post in January titled Gerald Celente on Collapsing Markets, Terrorism, and Currency Devaluation. Reviewing Celente's forecasts from nearly a year ago it's clear that this man knows what he's talking about, accurately predicting several trends that took hold this year including neo-survivalism, anti-immigration, the not-made-in-China movement, the rise of alternative media and the fall of the mainstream, as well as the crash of 2010, which many believe may be taking place right now. Celente not only forecast the Crash of 2010, but made specific note that it would be led by a currency crisis – which just so happens to be playing out in the US dollar as of late.
In the following Goldseek Radio interview, Gerald Celente discusses what he believes is happening now and where we're headed next (and it's not pretty, folks):
(Video is available below this commentary)
What we're looking at here is a global meltdown. The crash of 2010 that we said would happen is happening. We didn't say it was going to be a stock market crash. We're looking at a currency crisis.

…

I know the game here. You just can't keep printing money endlessly and not devalue the currency. Remember, that's the game being played now. It's a global currency devaluation. You see it with China, you see it with Japan, you see it with the French and you see it with the Europeans.

They're all trying to lower the value of their currency so their manufacturers could be more competitive in the export markets.
Most of our regular readers are tuned in to the crisis taking place, and have known for many months, perhaps years, that this is the direction things were going to go. And while we can't predict the future, and we can't be certain that these are the opening salvos of the currency crisis that will eventually destroy the dollar, it's certainly looking like the depreciation trend is in full swing. The US dollar is under serious pressure from not only the Federal Reserves unabashed printing through quantitative easing, but foreign investors are decreasing their purchases of US treasuries, in fact scrambling to figure out a way to get out of bonds before it's too late.
The crash of 2010 is multi-faceted and does not solely include the destruction of the US dollar. It's all around us:
The jobs situation in the U.S. continues to deteriorate, and the trillion dollars the Federal government spent in stimulus has done absolutely nothing to provide meaningful growth in jobs. Fully one in five able bodied Americans are unemployed or underemployed in this country, and there will be no regression of this trend for many years to come. As pointed out in the Goldseek interview, one in eight Americans are dependent on the government to put food on the table.
The real estate market is literally in a re-collapse, as evidenced by falling prices and what is happening with major banks and the foreclosure processes that involve millions of homes – they've ceased. Does anyone believe this is a good sign? The entire mortgage market is corrupt, over-leveraged and completely unstable.
The Gross Domestic Product (GDP) which is used by economists to calculate when we're in a healthy period and when we're in recession is projected to decrease going forward. As cash-strapped consumers have lost jobs, lost wages to inflation, lost credit availability and used up their savings, they are buying less consumer goods and sticking to the things they really need, like food and energy (which just so happen to be rising significantly as a result of the collapsing dollar).
This is the real deal now. We are, regardless of what those with their head in the sand are saying, seeing yet another collapse in global economic conditions. The green shoots have withered and died. Where the stock market goes is inconsequential at this point. Even if it goes to new highs, those who see large "gains" in stock prices will see them wiped away by destruction of the base currency in which their assets are held.
Celente regarding $5000 per ounce gold:
I think that they're going to intervene before it goes to that price. That's what I'm concerned about. They could stop trading it. You know, they could blame it on terrorists, or your Aunt Tilly. Whatever they come up with, whatever they could dream up.

That's why I'm a buyer now and have been, because I think the door is going to close at some point. Because as you well know, there's just not enough metal out there that's going to be able to meet demand. So, I think before it gets to $5000, I think they're going to put restrictions on it or make some kind of a peg that's going to keep it on that level.

They recalled gold once before in the 30's and they could do it again now in 2010.
European central banks have stopped selling gold. The US Mint has halted sales of one ounce gold coins. Are precious metals markets hitting critical mass? We have opined that gold may go up or down from here in the near-term, but the long-term trend for a massive rise in PM's remains intact. The question of whether or not the governments of the world will restrict the purchase and sale of gold is yet to be determined, but we highly recommend to those of our readers that hold any significant amounts of precious metals that you either get them out of the United States, or get one of these: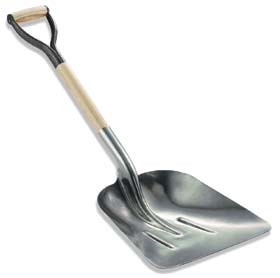 Any restrictive actions on gold and silver transactions will more than likely lead to a black market in the metals themselves. Though you may not be able to "eat it," we strongly believe that so long as a buyer exists somewhere in the world, the market for precious metals will remain healthy, albeit underground.
One other major variable directly related to the global economic collapse, is the rise of massive protests in response to a loss of confidence in government. You may not see it on mainstream television in the United States, but make no mistake, there are massive labor protests happening around the globe right now – especially in the Europe. Gerald Celente suggests that these could lead to something much more serious:
They're looking at it as a one dimensional issue, as though it's economic. But it's bigger. It's revolution. It's revolution, it's three dimensional, and it's being played out in technicolor live. Turn on the TV tonight, you'll see it. Not on the U.S. stations, but the other ones.

It's revolution that's going to be followed by war. We're in the 1930's all over again.

That's the way we're looking at it. You also have these nationalistic parties forming. All the pieces are coming together. Is there a Hitler yet, or a Mussolini?
These types of events have occurred the world over throughout history, and they are happening right before our eyes. Do not underestimate the rhythmic cycles and repetitions of the past. This time is not different from those we've read about from the past.
Celente voices his concern for what's to come:
We believe – unless the trends reverse, unless the people take action and stand up and real speak out – we know we're going into the Greatest Depression, and we're very concerned it's going to be followed by the Great War.
At the risk of sounding like pessimists and that we've given up on the American peoples' ability to "stand up" to the economic and political tyranny spreading throughout our country, we are very concerned that the United States has reached a point of no return. Though the events to depression, collapse and war may be slowed, we believe the chances of change in the trend are rapidly approaching zero, if they haven't already.
This is not something our readers want to hear, nor is it something we want to opine – but look around. Put down the hopium pipe, because hope, unfortunately, will not be enough.
Interview with Gerald Celente on Goldseek Radio: