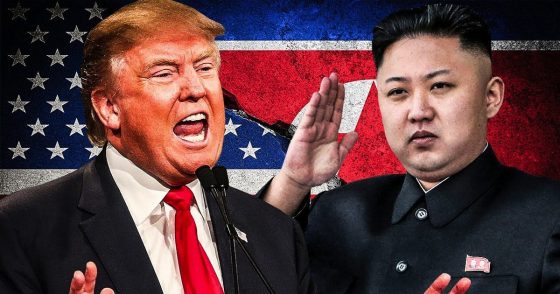 President Donald Trump declared that the "era of strategic patience is over" when it comes to the United States and dealings with North Korea.  The statement also likely increased already high tensions between the rogue regime and all but alluded to possible military action.
When it comes to the United States' stance toward North Korea, "Some people said that my rhetoric is very strong," Trump said during remarks at a joint news conference in Tokyo alongside Japanese Prime Minister Shinzo Abe. "But look at what's happened with very weak rhetoric over the last 25 years. Look where we are now."  Japan's prime minister said that he's in agreement with Trump on North Korea "100 percent."
Abe said that Japan and the US are in "complete agreement" as to the way forward in dealing with North Korea, including that now is not the time for direct talks with North Korea.  Although Trump and Abe failed to mention if there was any impending military action that will be taken soon, it was made to sound like both nations are looking for a forceful end to North Korea's nuclear program.
President Trump also encouraged North Korea's leader, Kim Jong-Un, to release any prisoners he's holding as a way to send a positive message to the world. Trump and Abe both said that while talks remain on the table too, now is just not the time to engage North Korea in any dialogue.