This article was originally published by Tess Pennington at Ready Nutrition.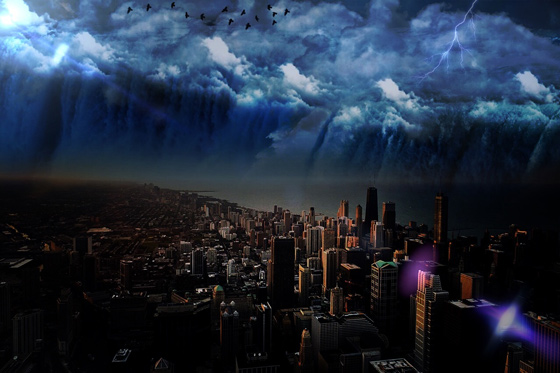 Generally speaking, the American lifestyle is largely dependent upon the power grid. And when the grid goes down during the hottest times of the year, our eyes are opened to the need to have essential off-grid preps on hand to survive.
A sweltering heat wave that has enveloped most parts of California causing a surge of demand on the power grid. During the hottest part of the day on Friday, energy companies made the decision to start rolling blackouts – something that has not been done for 20 years.
The heat wave is ramping up this weekend, and some areas could reach triple-digit record highs, weather.com meteorologist Jonathan Belles said, adding that the temperatures are more typical of mid-summer than August.

An excessive heat warning was issued by the National Weather Service for Friday through Tuesday, and the combination of heat and wildfires prompted air quality warnings as well.

Ozone pollution in some areas reached levels Friday afternoon not seen in 10 years, the Los Angeles Times reported.

Gonzales said several different factors would play into whether the rolling blackouts continue.

"We're dealing with weather, clouds, wildfires … these are quickly evolving situations, quickly changing," she told the AP.

The situation will be evaluated on a day to day basis, she said.
Many believed rolling blackouts were a thing of the past, but all that changed Friday when the lights went out on 350,000 thousand homes. Many were caught off guard and felt PG&E had not fully communicated the likelihood of this occurring. But the worst is yet to come as more rolling blackouts are planned for the coming week. Excessive heat warnings are forecasted through Wednesday for Central Valley, Delta, foothills, and mountains southwestern of Shasta County to western Colusa County.
With scorching temperatures forecasted in many parts of the country, it is important to know that certain preparedness items can provide safety and protection when you are off the grid during the hottest part of the year.
Priorities During a Blackout
Safety concerns – Heat-related deaths are the number 1 weather-related killer in the United States. Therefore, when a rolling blackout occurs, make sure you find the coolest part of the home for the family to be in. Set up battery-operated box fans in essential rooms, provide flashlights if needed, drink lots of fluids, and monitor those who may be at risk for heat injuries. Here are some tips to stay cool during a rolling blackout. Many preparedness experts suggest always having at least a half a tank in gas and this is a perfect example why. If rolling blackouts last longer than intended and you are feeling that your health is becoming affected, go to your car and sit in the air conditioning to cool off.
Securing food supply – The next priority is protecting your food supply during a power disruption. Keep in mind the season, and the geographic locale where you reside with regards to your food supply and food shopping. During a rolling blackout, minimize the opening of refrigerators and freezers. While most of your perishable food supply will keep for at least 24 more hours in the refrigerator be prepared to do what you can to save your food supply if your refrigerator and freezer cannot hold cold temperatures. As an added measure, add a thermometer to the refrigerator to monitor the temperature. If the temperatures start increasing above a certain point, plan to move the food into the freezer. In an article on the subject, Jeremiah Johnson makes some great suggestions on using up your perishable food supply.
Protecting appliances from power surges – Generators are great to have around – especially if you find yourself in an off-grid situation! Those that are dependent on power for medical equipment are especially vulnerable during power outages. Portable or permanently installed standby generators provide a temporary source of power during emergency power outages. However, if you do not know how to use these tools properly, they can be dangerous. When plugging in appliances to generators pay careful attention to wattage allowed. Follow these safety tips to stay safe.
10 Blackout-Proof Preps You Need
If you have not done so already, take inventory of your light preparedness supplies, checking to see if batteries work and that you have extra supplies of batteries in case the blackout lasts longer than intended. Last year, I went through a similar circumstance and highlighted the preparedness items used and even the mistakes I made in my preparedness plans that needed to be improved on. Here is a list of the 10 essential blackout-proof supplies I used to get through my off-grid emergencies.
Generator with gasoline
2 battery-powered lanterns (for the communal areas in the home)
Flashlights (1 for each family member)
An assortment of candles
Extra batteries
Other alternative light considerations could be solar garden lights which can be charged outdoors and then brought in the evening to use.  Oil lamps are another lighting alternative and an added benefit to this is you can recycle used cooking oil or use rendered fat to power these. Also consider having a supply of long-burning candles, and solar-powered flashlights.
I hope this helps some of you better prepare for off-grid events. Please check out The Prepper's Blueprint and 52-Weeks to Preparedness for more information on preparing.