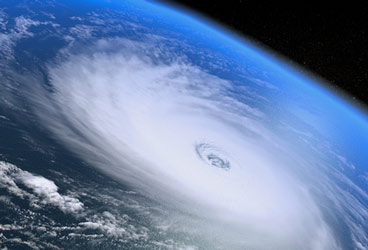 This article was written and originally published at The Daily Sheeple.com.
Editor's Comment: It is clear that every disaster big and small is, on top of the actual emergency at hand, an opportunity for big government to take more control. FEMA's mega-role in hurricane and disaster relief means a big payday for the insurance companies and the contractors of choice in cases like Hurricane Sandy – which hit the heavily populated East Coast hard.
Now this southeasterly hurricane will be another opportunity to turn crisis into power. Whether intentional or not, the state South Carolina, as well as Florida, Georgia and North Carolina, are utilizing emergency powers and mandating an evacuation under strict government control. They are opening up the doors to FEMA camps to give relief to these evacuees, and it isn't clear if things will run smoothly or not. What is clear is that cases of disaster where local residents form informal networks to give aid – as recently seen with the Cajun Navy after the Louisiana floods – have been interfered with by "higher authorities" despite the fact that the locals do a better job.
Is Mandatory Evacuation of One Million SC Residents for Hurricane Matthew Doubling as a Martial Law Drill?
by The Daily Sheeple
As Hurricane Matthew bears down on the East Coast, citizens in Florida, Georgia and the Carolinas are getting prepared but some are being forced under armed guard to evacuate. Florida Gov. Rick Scott is warning it could be the biggest evacuation in Florida state history.
South Carolina Gov. Nikki Haley announced plans this morning to evacuate "designated zones" of what was at first reported as a quarter of a million people within 100 miles of the state's coastline specifically to Greenville, South Carolina 200 miles inland. It has now been announced South Carolina will evacuate over 1 million people.
A fleet of 315 school buses from Greenville has been dispatched to retrieve people from Charleston and transport them back to Greenville. The evacuation isn't voluntary, either.
According to Greenville Online:
The evacuations are not labeled mandatory or voluntary anymore, Haley said. "An evacuation is an evacuation."
A concerned citizen sent The Daily Sheeple a message that evacuating to Greenville means they are evacuating a million people to a town specifically known to host one of the state's few known FEMA camps:
"I was watching Governor Haley's news conference this morning on evacuation procedures for Hurricane Matthew.  She personally stated her desire to evacuate every citizen within 100 miles of the coast, with the intent to move them to Greenville, SC.

As you may be aware, there is a known FEMA detention camp in Greenville.  Also, President Obama has set up a "constitution free" zone reaching 100 miles inland from all US coastlines.

I believe this to be a practice run for an eventual nation-wide declaration of martial law…"

Marshall
He is not alone in his concern.
A quick search reveals that multiple sites across the web list a youth detention camp near Greenville as a FEMA camp.
There are also theories regarding underground military infrastructure that was built to run through the Greenville-Spartanburg, South Carolina area, with Walmart set up as a staging area.
In order to further protect the homeland and ensure the safety of it's citizens in case of nuclear, biological, or chemical attack, a joint venture of the NSA, DOD, MiB, DHS, CICs, DFCS, and BK has been created in order to create an expansive tunnel system throughout the south. These tunnels will also serve as conduits for national defense to rapidly move troops, supplies, and armor throughout the nation between strategic topographical locations. A map of the believed military and government installations affected and connected by this tunnel system: Paulding County, Georgia, is said to be the central location of the project. Yorkville, Georgia is to be a terminus of sorts for the hubs in:

Anniston, AL
Raleigh-Durham, NC
Greenville-Spartanburg, SC
Macon, GA
Lookout Mountain, TN
Lockheed Martin in Marietta, GA

Wal-Mart's involvement in the project has not yet been officially commented on, but it is generally perceived that Wal-Marts in these areas are staging areas for the tunnel project.It is to be noted that this project is under a great deal of scrutiny by those who live near the ongoing construction project. Analysts do not believe the project will be available for public use, and will not be publicly acknowledged (rumors of usage by NASA for it's installation in Huntsville, AL have been found to be true).
This ties in with several other Walmarts around the country being suddenly shut down last year and all employees laid off with five hours notice for suspicious "plumbing repairs".
As mentioned, we all know aa 100-mile Constitution-free zone has been designated around the entire border of the United States, which includes more than half of South Carolina and the entire state of Florida.
Hurricane Matthew isn't a joke, but at 5 a.m. this morning, the projection shifted east, meaning the hurricane will likely still hit South Carolina but with less force than previously thought. It is being reported that it will hit as a category 2, possibly 3 at this time.
Gov. Haley, however, isn't playing around, which is good or bad depending on how you look at it. Watch the press conference below.
The state of emergency was already declared and the National Guard was already been activated days in advance, and again, they have removed the words "voluntary" and "mandatory" from the equation all together. People aren't being given a choice. They are being forced. Haley did not specifically discuss where all the Charleston residents bused into Greenville on 315 buses would be going once they got there.
The governor also discusses how police and national guard will be lining the highway to give an armed escort to evacuees, including 700 "traffic control points" set up and "comfort stations" where people can go to the bathroom or get water as they are evacuated… under armed guard.
"You'll see lots of law enforcement officers as well as guards," she warned South Carolina residents.
Sure sounds like martial law, doesn't it?
Kind of interesting on the timing too, considering Russia is currently overtly holding a civil defense drill that involves 40 million of its residents… Makes you wonder if the government would even tell us of their concerns about potential war here in America, or if they would just use natural events like this to run a drill without causing a widespread panic. Likely we'd be kept in the dark on a "need-to-know" basis like we have been as citizens of this country ever since World War II.
Meanwhile grocery store shelves are being stripped of storable foods and water throughout the potential hurricane landfall areas, and home supply stores like Home Depot are running out of plywood, generators, and propane because people are not prepared.
This article was written and originally published at The Daily Sheeple.com.