Former Marine fighter pilot and well known strategic relocation survival expert Joel Skousen (WorldAffairsBrief.com) was flying home from Las Vegas this week when his experimental Glasair I aircraft experienced an unrecoverable problem with the plane's fuel flow system. According to first responders on the scene the plane was, "completely totaled in the wreck, after flipping and partially detaching the wings."
"It's the first time I've done an accident, an engine-out landing to a field," said Skousen.

…

"When I slowed down to put the landing gear down and went to put power back on, to reach speed, it wouldn't come back up."

…

"As a longtime pilot for many, many years, you read about a lot of accidents," he said.

"You're trained to go through these procedures of trying to get that engine restarted, throwing on the pumps, throwing the booster, checking the fuel. And so you really don't have time to panic because you are going through procedures."

Skousen was not seriously injured in the crash, receiving only a few cuts and bruises. He was not transported to a hospital.

…

"Emotionally, it's really tough to go through an accident," Skousen said.

"I'm very blessed. There's no other way to describe coming out of that with only a couple of scratches."

Source: KSL Utah
Images of Mr. Skousen's mangled aircraft: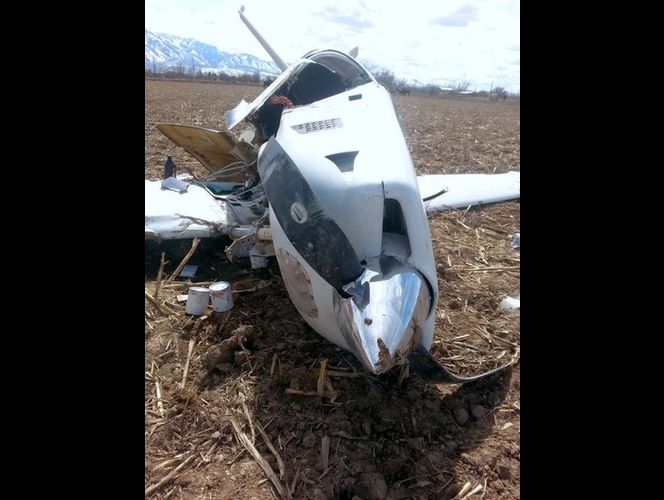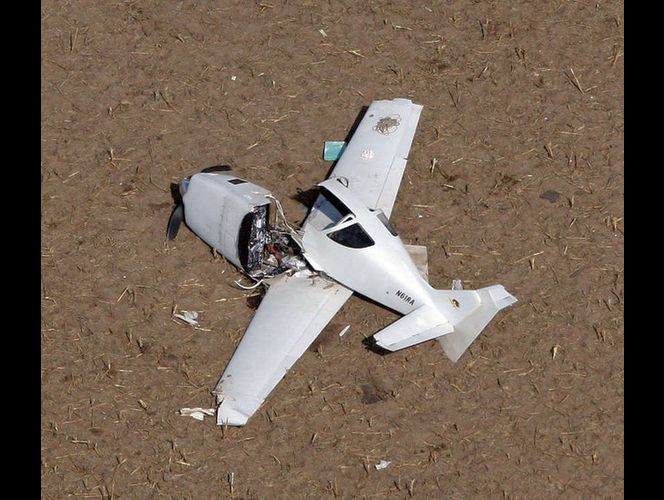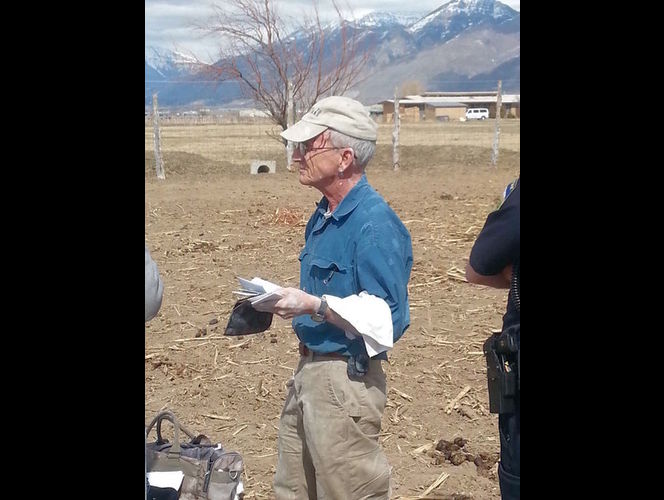 As Joel Skousen himself notes, the accident could have been much worse than it was. Providence and a little bit of 'luck' played a significant role in his coming out of this nearly unscathed.
His efforts in the midst of the emergency, however, should not be downplayed. Having trained as a fighter pilot for years, Skousen is well versed in the procedures required to counter-act such a situation. He had a plan and followed procedures step-by-step, even in the midst of what must have been a very high intensity, high stress environment.
His training paid off. He didn't panic. His focus during a far-from-equilibrium crisis no doubt played a role in his surviving the crash, because had he panicked he may have made mistakes that could have led to a completely different set of circumstances.
Plan. Prepare. Practice. It may save your life.
Editor's Note: We're thankful Mr. Skousen walked away with minor injuries. Thousands of people have benefited greatly from his willingness to share his wisdom and knowledge. We wish him the very best. When asked by reporters what he would do next, Skousen smilingly replied, "I got two more kits in the hanger, build another airplane and go at it again." It's a testament to his die-hard spirit. You can visit Joel Skousen's web site at World Affairs Brief.