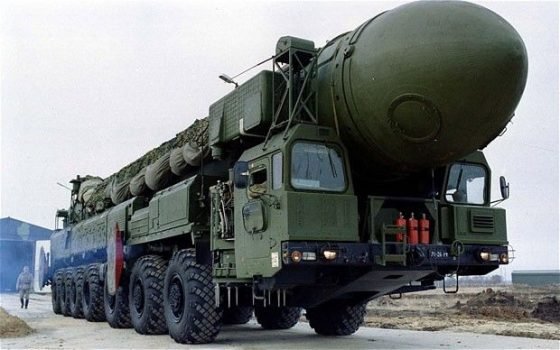 In mere months, China will have a ballistic missile completed and ready to strike anywhere in the world. And it can carry up to ten nuclear warheads.
The Dongfeng-41 missile, which is said to have the longest range of any ballistic rockets in the world, has undergone its eighth test and is now near completion, according to state-run media.
Previous reports have claimed that the missile has a range of at least 7,500 miles (12,000km) and could carry up to 10 nuclear warheads – meaning it could strike multiple targets. The new missile also has a speed of more than Mach 10, or ten times the speed of sound (7,672mph) and can use decoy devices to find its way through the enemy's missile defense systems.
"It can carry up to 10 nuclear warheads, each of which can target separately," Xu Guangyu, a senior adviser of the China Arms Control and Disarmament Association told Global Times. The missile must have "matured considerably" if it is to be operational in 2018, Guangyu said.
The South China Morning Post reported that China had likely tested the ICBM (Intercontinental ballistic missile) in its Western desert area in early November, but it did not give the exact location or date of the test  – if there was one. The warhead will be inducted by the People's Liberation Army (PLA) in 2018 after first being introduced in 2012, the report from China's state-run Global Times suggests.
"Once the Dongfeng-41 goes into service, China's ability to protect its own safety and to prevent wars would greatly increase," said Guangyu. In July, a propaganda video from China claimed that Beijing owns about 2,500 ballistic missiles. In the video, Dongfeng-41 is highlighted as one of the "world's top five intercontinental missiles."
Some are saying that this is a "message" to president Donald Trump, although PLA denies those accusations. The development of this missile was also ongoing during the Obama Administration. One mainland analyst cautioned that such a test would not be tied to the change in American leadership, given the months and even years of preparation it requires.