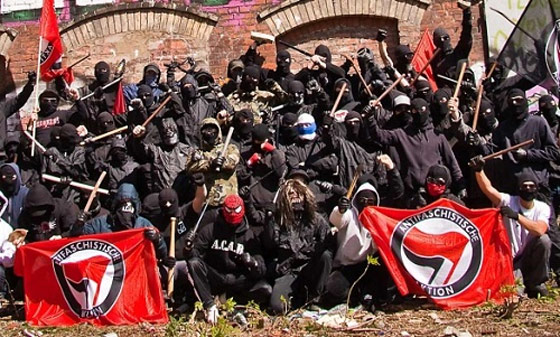 An Antifa member violently attacked a Trump supporter in New York putting the 56-year-old victim in the hospital. David Campbell of Crown Heights, Brooklyn, was arrested on charges of assault, strangulation, criminal obstruction of breathing, resisting arrest, criminal possession of a weapon, and loitering.
According to Breitbart, the male victim was taken away in an ambulance after he was assaulted by Antifa outside the Night for Freedom gala in New York City, a gathering of the New Right and Trump supporters organized by Mike Cernovich. The victim of the violent attack was reportedly leaving the event when he was descended upon by members of "Antifa," who are classified as a domestic terrorist organization by U.S. security agencies. He is currently in a stable condition at Bellevue hospital.
"A Night For Freedom" was hosted at the FREQ club in Midtown New York, a venue that was secured at the last minute after a last-minute cancellation by the initial venue. (Last-minute cancellations and bureaucratic hurdles have become a common tactic used by colleges and venue hosts to censor New Right events). This event featured a host of New Right speakers including Gavin McInnes, Stefan Molyneux, Jack Posobiec, Lucian Wintrich, and Michael Malice. The event was well attended, with over five hundred attendees spread over several floors.
 The aftermath can be seen in the video below.
Two others were also hurt in the fight and taken to the hospital. It is currently unclear if they were attendees of the event or protesters. "Antifa is a domestic terrorist organization," said event organizer Mike Cernovich. "This is what Democrats support."  Cernovich took to Twitter shortly after the event to publicly denounce those who had attempted to derail it.  He went on to retweet posts highlighting support for the violent leftist organization from DNC deputy chairman Keith Ellison.
DNC endorsing Antifa ? pic.twitter.com/6Ox1vDhOIo

— Matrix Forest ? (@MatrixForest) January 21, 2018
Political violence from the left is becoming the new normal, and it appears that the elite leftists in the government wholly support these types of actions and mentalities.