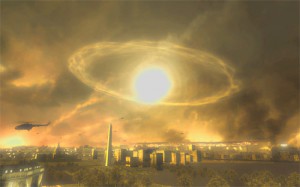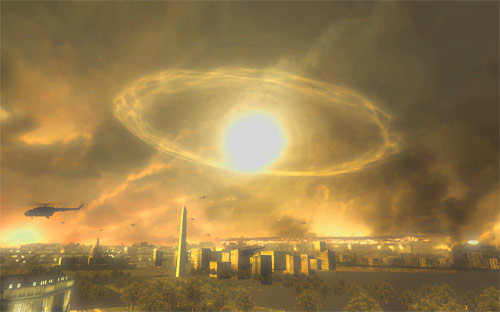 In a recent hearing of the Senate's Energy and Natural Resources Committee, Chairwoman Lisa Murkowski put the recent EMP attack hysteria into perspective when she said, "The United States has recognized a potential EMP attack as a national security threat for decades, and our efforts to understand a potential EMP burst are not new."
An EMP attack would devastate the United States for years but the study of that threat is still being conducted. In fact, the Department of Defense and national labs have been studying these issues since nuclear weapons came into existence. Extensive tests in the 1950s and 1960s examined the potential impact of an EMP burst on both military and civilian infrastructure.  But, in March of 2017, former Central Intelligence Agency director James Woolsey and Peter Pry wrote an op-ed in The Hill claiming an EMP attack "Could Kill 90 Percent Of Americans." And that set off a chain reaction of EMP hysteria.
But before being overly concerned, there are a few things we should all know. When following a link provided in the article written in The Hill, it cites the words of former Congressman Roscoe Bartlett, who has gone off the grid after spending 20 years on Capital Hill.  He describes a novel he had read called One Second After. Bartlett stated that in the book, "The weapon was launched about 300 miles high over Nebraska, and it shut down our infrastructure countrywide. At the end of the year, 90 percent of our population is dead; there are 25,000 people only still alive in New York City."  But what's important to remember here, is that he's speaking about a book.  An author's work of fiction, and much like Agenda 21, while scary, it's still just a book.
Woolsey has called the grid "totally vulnerable" to an EMP attack and called for $2 billion in funding to "fortify" the grid.  And that's important because like any issue (for example climate change), we should always follow the money. Woolsey and Pry frequently produce EMP alarmist articles, that cite this statistic of an EMP attack killing most Americans – the statistic which came from a novel.  All the while, Woolsey has worked with three different venture capital firms who have investments in companies that profit off of EMP hysteria.
Woolsey is currently a Strategic Advisor with Paladin Capital, a D.C.-based private equity group who invests in cybersecurity, telecommunications, and alternative energy companies.

He is also a venture partner with Lux Capital, a firm who focuses on "long-term bets on contrarians" in emerging technologies. Lux Capital is invested in energy-based companies including Gridco Systems, a company who creates systems to help utilities avoid possible power disturbances and Crystal IS, which works on water purification. Before joining Lux Capital, Woolsey was a venture partner with VantagePoint Venture Capital, a group who invested in companies looking at "grid optimization" while he was a partner. Clearly, these interests should be kept in mind when we consider advice on EMPs, even if it is from the former head of the CIA. –Washington Examiner
So, the EMP threat is real, but in today's world of competing challenges, not a top threat or priority in an age of limited resources, according to the Washington Examiner. Of course, most liberal media outlets feel this way about an EMP alarmist but cannot follow the money trail when it comes to climate change alarmists. Either way, our job is to present the public with information.  Much like climate change, it's up to you to decide if you prep for an EMP attack or if it's simply a way for alarmists to generate revenue.