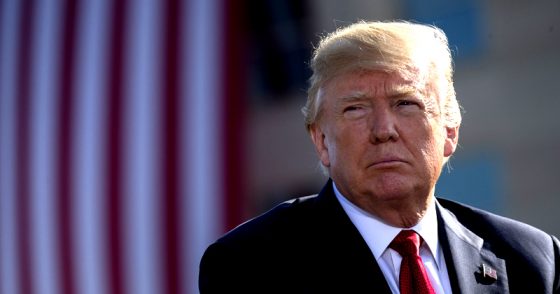 According to two top republican politicians, Donald Trump may not seek reelection in 2020, in spite of already raising millions for his campaign. Chris Christie and Rand Paul are casting doubt on Trump's desire to remain president.
"If he runs again I would support him, yes, but I'm not so sure what will happen," Chris Christe, the governor of New Jersey said on the Today show on Friday. Senator Rand Paul also cast doubts over whether President Trump would throw his hat into the presidential ring again and argued Republicans should not merely assume he is running.
"I think no one can stop primaries from happening and there could well be a primary that happens," Paul said on MSNBC when probed about whether the US could benefit from a Republican party primary in 2020. "Before you even get to that, you need to know, is President Trump running for re-election? I think you won't know that until you get into sort of – second, third year of his presidency," he said. Paul said he could not see himself supporting anyone else he did suggest the chance of him supporting a candidate who would end the war in Afghanistan.
"So I see the glass as half full. Doesn't mean I agree with him on everything," he said. "You know, there would be people that – if we could end the Afghan war, that's who I would support. But I don't think that's going to be an alternative to President Trump."
Paul's sentiments are similar to those expressed by Christie. "Four years is a long time, and especially for someone who has not spent a lifetime in politics, so I think those years affect him differently. So I'm sure the president will make whatever decision is best for him and his family and the country," said Christie.
Christie and Paul both said that if Trump runs again, he'd have both of their support in a reelection campaign. Not running for a second term would be a highly unconventional move for a sitting president. Only three other presidents have deliberately moved out of the White House after just one term as president.  But Trump has invested money in his reelection campaign already.
According to the Centre for Public Integrity, Trump's re-election campaign committee raised just over $10 million from July to the end of September. The former reality star and real estate mogul held a $35,000-a-plate fundraiser event a few blocks from the White House at his Washington hotel back in June. Trump's historically early campaigning has seen his campaign accumulate more than $7 million in the first three months of this year via small donations and selling Trump-themed merchandise such as his trademark "Make America Great Again" hats.