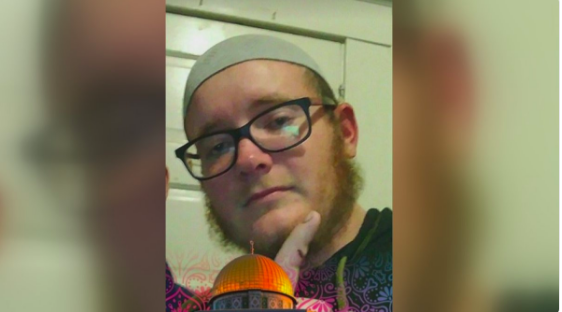 One day after local media outlets in San Francisco confirmed that the FBI had arrested Muslim convert Everitt Aaron Jameson for planning to attack the popular Pier 39 shopping center and tourist attraction, it has been revealed that the suspect was also a supporter of Antifa and other hard-left causes.
According to authorities, Jameson targeted Pier 39 because of his knowledge of the area and the specific fact that it would be "heavily crowded." The man also believed that it would be easy to "funnel" more people into the area in order to murder them.
While mainstream media reports have confirmed that Jameson recently began to post and like pro-terrorism related content on Facebook, the establishment press has so far ignored the stunning fact that the would be terrorist was also a public supporter of Antifa as well as mainstream press outlets who support the group such as CNN and Buzzfeed.
Paul Joseph Watson reported:
Jameson liked Berkeley Antifa, Antifa California, Antifa Scaramento and White Rose Antifa Portland, an archived version of his Facebook profile confirms.

He also liked a number of other far-left pages, including 'Trump Resistance Movement', 'Things Trump Supporters Say', 'US Democratic Socialists', 'Progressive Politics', and 'Jeremy Corbyn'.

Some of Jameson's favorite news organisations were The Young Turks, CNN, BuzzFeed and Al Jazeera. He also liked a number of pro-vegan pages.

The jihadist also sympathised with a number of pro-Muslim pages, including 'Documenting Oppression Against Muslims, 'Islam – Religion of Peace' and 'Stunning Hijabs', as well as numerous anti-Israel activist pages.
That's right, Jameson liked a who's who of the far-left, anti-Trump "resistance" and the mainstream media apparently doesn't want the American people to know this shocking fact.
One has to wonder if the suspect was not only inspired by ISIS by also by hard-left groups here in the United States, some who have even pushed for an alliance between the left and Islam.
Watson again noted:
Jameson's Facebook likes confirm that his political leanings were a mixture of radical far-left ideology and Islamism.

As we have documented, ISIS has previously attempted to reach out to those on the far-left as part of an attempt to create militant offshoot cells within the United States and Western Europe.

A passage from the ISIS manifesto Black Flags from Rome entitled 'European Muslims allying with Left-Wing activists' details a plan to recruit those on the far left because they broadly share the same goals as radical Islamists.

During the anti-Trump inauguration riots back in January, one Antifa supporter was seen displaying an ISIS flag and beheading videos on his phone in an effort to intimidate Trump supporters in Washington, DC.
Its safe to say that the establishment press won't be doing any in-depth research on how Jameson became radicalized, especially when you consider the fact that the press itself has promoted Antifa as a legitimate means of resisting Donald Trump.