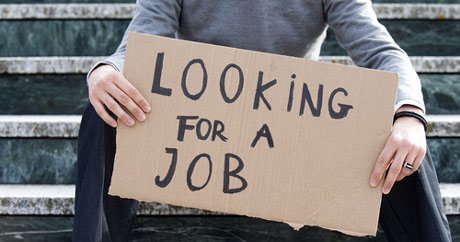 This article was written by Kit Daniels and originally published at Infowars.com.
Editor's Comment: Do you need any more evidence that things are not going to get better financially? The White House is pretty much admitting that they aren't even trying to bring back jobs or revitalize the economy. The "Recovery" campaign was just a desperate move to save face. In reality, the President and anyone with a sane, rational outlook, are forced onto the sidelines as the central bankers and Wall Street vultures set their traps and prepare for the culling.
The facts that Washington has become completely corrupt and that the government has become tyrannical have become almost distracting to the larger truth that a class of elite bankers have set forth an agenda that they assume no one can stop, as its mechanisms are formidable, subtle and connection directly into the leverage points that underline the larger financial system and the household incomes for everyone in society.
White House: We Don't Get Too Disappointed Over Unemployment
by Kit Daniels
The White House doesn't get "too disappointed" over the number of unemployed and underemployed Americans.
"I've been reacting to jobs numbers here at the White House for more than seven years, and what is true today has been true in the past, which is, we don't get too excited when jobs numbers are better than expected and we don't get too disappointed when jobs numbers one-month are lower than expected," White House Press Secretary Josh Earnest told CNBC.
Of course the White House doesn't get "too excited" or "too disappointed;" Obama once claimed anyone who said the economy was collapsing was "peddling fiction."
"The United States of America, right now, has the strongest, most durable economy in the world," he claimed during his last State of the Union address. "We're in the middle of the longest streak of private-sector job creation in history."
But since then, nearly 95,000,000 Americans are no longer in the labor force, which is almost a 38-year low.
"When President Obama took office in Jan. 2009, 80,529,000 Americans were not participating in the labor force; since then, 14,179,000 Americans have left the workforce — some of them retiring and some just quitting because they can't find work," CNS reported.
Last month alone nearly a half-million Americans dropped out of the labor force, and U.S. companies are now hiring at their slowest pace in over five years.
"Non-farm payrolls rose by a seasonally adjusted 38,000 in May, the weakest performance since September 2010, the Labor Department said Friday, missing the estimate of economists surveyed by The Wall Street Journal by over 100,000," the Wall Street Journal reported. "Revisions showed employers added a combined 59,000 fewer jobs in April and March than previously estimated. Together, May's weak job growth and the revisions bring the average monthly job gains in the past three months to 116,000, a sharp slowdown from the average 219,000 growth over the prior 12 months."
Kit Daniels is an editor, video journalist & social commentator for Infowars.com & YouTube's Resistance News. A graduate of Texas A&M University with a B.S. in Economics, Kit covers geopolitics, the Second Amendment, society and culture, Austrian economics, international news & more.