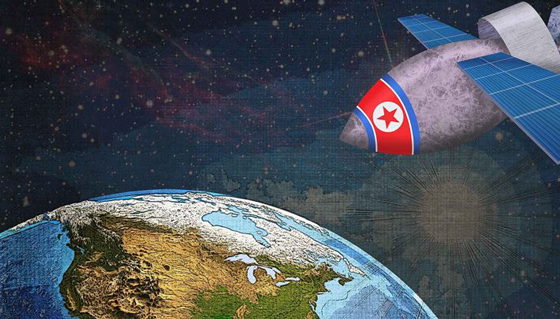 There's now a small kink in the hose for the North Korean dictator intent on started World War 3.  Kim Jong-Un's plans to nuke the United States will have to wait, as a tunnel collapsed at a nuclear test site killing 200 workers.
The tunnel was being built at the Punggye-ri test site when it collapsed, according to a report on Japan's TV Asahi citing an unnamed source in North Korea. As many as 200 construction workers are now dead after the collapse. Is the communist nation putting their plans for an attack on hold now after this major and horrific setback in their nuclear program?
It said that about 100 people were initially trapped in the tunnel and another 100 may have been killed by a second collapse as they tried to rescue the first group. But the broadcaster said the collapse took place on or around the 10th of September, meaning it didn't really have much of an effect on the rogue regime's nuclear capabilities and the nation hid this incident incredibly well. That should spark other fears in and of itself. But, South Korea's Yonhap news agency said the report did not provide any further details, including when the incident occurred, so it is difficult to put a time stamp on the collapse.
Monitors have previously picked up seismic shocks at North Korea's main nuclear testing site that are consistent with a major collapse. Experts have said a series of tremors and landslides near the nuclear test base probably mean the country's sixth and largest blast on 3 September has destabilized the region, and the Punggye-ri nuclear site may not be used for much longer to test nuclear weapons. –The Independent
This news comes amid other reports that North Korea has conducted mass evacuation drills as it prepares for the possibility of a third world war.  There is also still big talk coming from Kim Jong-un in a back-and-forth game of verbal volleyball with US president Donald Trump.