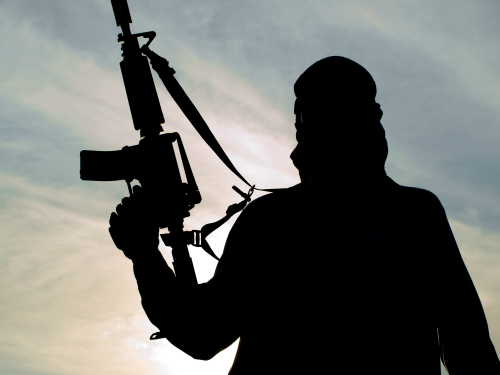 ISIS is currently plotting a "new 9/11" style attack that would once again see American planes brought down in order to cause "maximum devastation" warned acting Homeland Security Chief Elaine Duke.
Speaking during a stop at the US embassy in London, Duke claimed that recent intelligence has shown that the terror group wants a "big explosion" like that of 9/11 rather than the horrific but geopolitically minor attacks seen in recent years.
"The terrorist organizations, be it ISIS or others, want to have the big explosion like they did on 9/11 . They want to take down aircraft, the intelligence is clear on that," Duke said before going on to also warn that ISIS has in no means abandoned smaller scale attacks.
"However, in the interim they need to keep their finances flowing and they need to keep their visibility high and they need to keep their members engaged, so they are using small plots and they are happy to have small plots."
Duke went on to add that the increase in smaller scale terror such as van or knife attacks doesn't mean the group has given up on aviation.
"Creating terror is their goal and so a van attack, a bladed weapon attack, causes terror and continues to disrupt the world – but does not mean they've given up on a major aviation plot."
According to the UK's Mirror, Duke went on to say:
Mrs Duke went on to add that terrorists could use a laptop to blow up an aircraft – and is just one of many threats facing airlines all over the world.

She added that it was important to target terrorists in their homes, keep them moving and fearful of attack, therefore allowing them less time to sit and work on bigger plots.

She said: "We have worked on some strong measures that we can't talk about. We are trying to play the away game and that is working against them in their terrorist safe havens and homes.

"We do have some terrorist groups on the move, you just saw the take-over of Raqqa and so if we can keep them declining and moving they have less time to sit and prepare."
In the past most in the alternative media would question whether information coming form the homeland security chief should be trusted so despite the fact that Donald Trump is obviously president there always runs the risk that information such as this could be used to sway and scare the public into accepting further wars.
With that being said, we do know that ISIS is the real deal and has conducted actual terror attacks that haven't seemed to be helped along by western intelligence agencies so they very well could be attempting to duplicate 9/11/.
One has to also wonder if those on the left will continue to remain unwilling to acknowledge the very real danger presented by the terror group out of a pathetic fear of spreading Islamophobia.