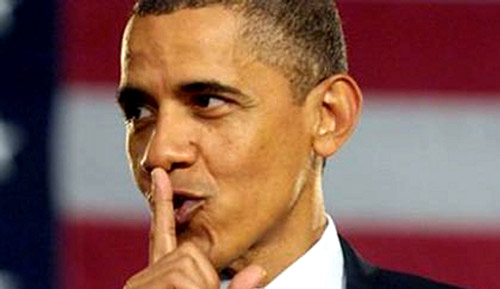 While the mainstream media has been leading an effort to silence and shut down those who would dare to report on a "dangerous" "fake news" scandal surrounding what has become known as "Pizzagate," it seems that illegal sexual conduct has been repeatedly tied back to Washington insiders and political operatives.
Just take a look at this report by CNN's Anderson Cooper from 2011 about a controversy surrounding child porn from inside the power structure.
Today, such a story might be simply disregarded as "false," without a further look…
Child Porn Uninvestigated · Senator Grassley & Anderson Cooper CNN (2011-01-06)

But, of course, the issue is legitimate enough. It was simply unwelcome in the news cycle. That story was quietly buried; today's conspiracy scandals are marginalized instead.
The initial inquiry through the Justice Department was not properly investigated or followed-up inside the Pentagon and other agencies, frustrating many of those involved in the criminal inquiry who believed that a network may exist inside the upper echelon of national defense.
Among thousands of matches connected to the sting, 3,500 tied to the federal government, and approximately 300 suspects were identified as employees and top aides for defense and security agencies.
As the Boston Globe reported:
The Pentagon's investigation of defense and intelligence employees who downloaded child pornography is being criticized in Congress after the Department of Defense acknowledged that its investigators failed to check thoroughly whether its employees were on a list of suspected porn viewers.

In 2006, the Immigration and Customs Enforcement agency, which conducts Internet pornography investigations, produced a list of 5,200 Pentagon employees suspected of viewing child pornography and asked the Pentagon to review it. But the Pentagon checked only about two-thirds of the names, unearthing roughly 300 defense and intelligence employees who allegedly had viewed child pornography on their work or home computers. The defense investigators failed to check an additional 1,700 names on the list…

Members of Congress and other officials say it raises additional concerns when such materials are accessed by employees with high-level security classifications, because it leaves them vulnerable to blackmail.
Few of these individuals were questioned, cross-checked or charged; instead, the matter stalled and was later dropped altogether, despite the fact that some of those investigated were found be in positions as high a top aide for the Secretary of Defense.
The implications are very concerning indeed. And it seems that the matter was dropped not because it was "fake" or fraudulent, but due to pressure from within the system.
Nonetheless, it was good enough for Anderson Cooper to go with… before the story was squashed.
Defending the highly questionable activity of her own top aides and political surrogates, Hillary Clinton went on the offensive, calling the "fake news" story surrounding the pizza joint at Comet Ping Pong where a man fired a gun "dangerous," and claimed that the misinformation was "putting lives at risk."
But who benefits from this campaign to kill an unwanted story? When have its claims and assertions been refuted? And who is harmed by it if those involved are not investigated?
There are some extremely disturbing and depraved activities taking place at the highest levels of our government, and it is clear that there are just certain things that they don't want discussed.
Read more:
Hillary Campaigns Against "Dangerous Fake News… Putting Lives At Risk"
Evidence Scrubbed, Accounts Suspended As Citizen Researchers Delve Into the Hell That is "Pizzagate"
Researchers Find Proof of Hell… Facing An "Organized Evil" That Infests DC Politics
Milo: "When I Announced I Was Speaking About Pizzagate… I Got Calls From D.C. Saying Not Yet"