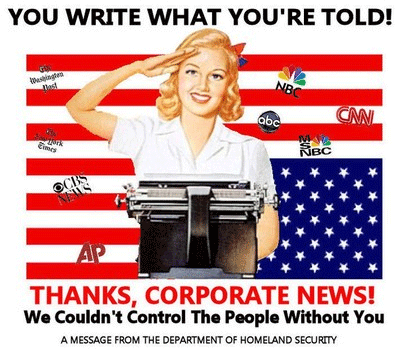 This article was written by Jay Syrmopoulos and originally published at The Free Thought Project.
Editor's Comment: For all the hype and attack against the alternative media, the mainstream media sure has a special knack for exaggerating and falsifying reports.
At the very least, it seems to have no hesitation whatsoever about further the fear and capitalizing on the chaos of terrorism, war, and leading with everything that bleeds. Scripted and staged fake pseudo-events are not news, they are orchestrated media events… and many people in the public can now see right through it. That is part of the reason why the mainstream media is in panic mode to turn the narrative around, and gain back sympathy and loyal viewers.
How Fake News Spreads — Corporate Media Spread Story of 'Active Shooter' During a Knife Attack
by Jay Syrmopolous
For all the noise out of the mainstream corporate media about "fake news," it didn't take long for a mass knife attack at Ohio State University on Monday morning to morph into widespread reporting of an "active shooter."
Initial reports, echoed across the corporate media landscape, described the attack as a shooting — when in reality law enforcement sources later confirmed it was a knife attack.
This phenomenon highlights exactly how the "fog of war," and rush to be the first to report on a story, can result in a story being reported fallaciously. Of course, the narrative sold by the mainstream is that alternative media is unreliable, and thus, corporate media must be relied upon as the standard bearers of "truthful and legitimate" information.
Obviously, this type of wildfire reporting of false information across the whole of mainstream media calls into question the veracity of the reporting and fact checking done by these mainstream outlets that are so quick to call independent news "fake."
See how that works?
Unsurprisingly, only minutes after news broke that there was an alleged active shooter, calls across the social media universe for stronger gun control began, due to the false reports of an active shooter. Liberal opportunists on Twitter were quick to blame the knife attack on lackluster laws gun control laws.
Some folks have begun damage control and deleted their calls for gun control over a knife attack, but what happens on the internet — stays on the internet.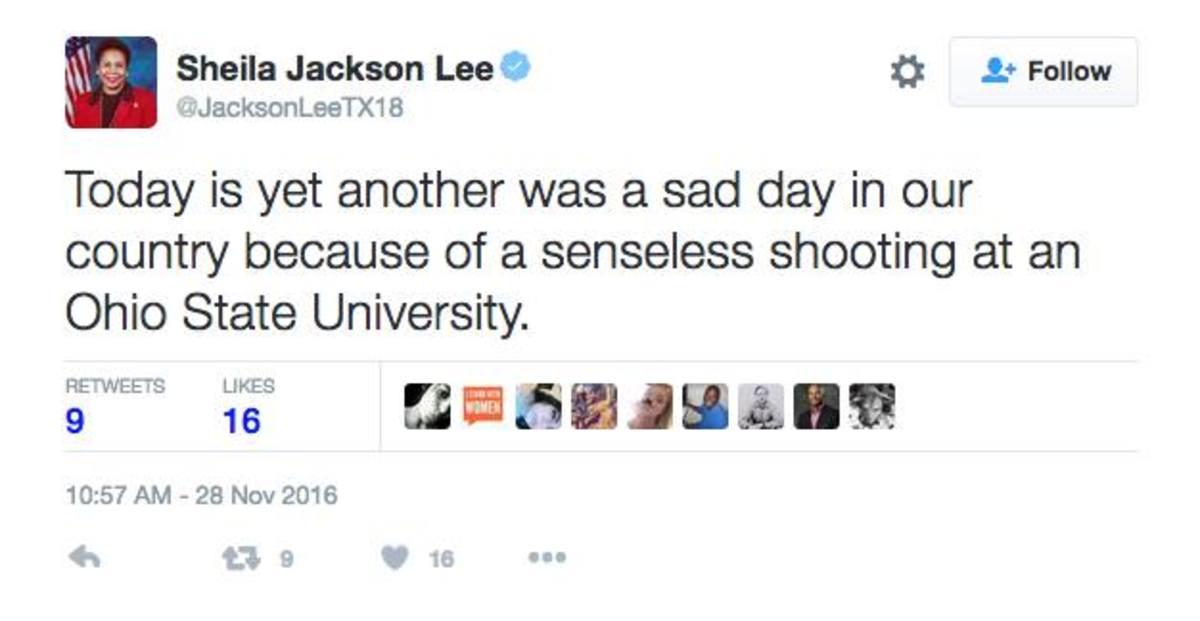 Today is yet another was a sad day in our country because of a senseless shooting at an Ohio State University.

— Sheila Jackson Lee (@JacksonLeeTX18) November 28, 2016
For school shooting victims it's not too soon to discuss our nation's lax gun laws – it's too late

Ohio State University pic.twitter.com/oWzYmf4wbf

— Shannon Watts (@shannonrwatts) November 28, 2016
Authorities later clarified it was a knife attack that took place at OSU, but only after the mainstream media ratcheted up the emotions of the anti-gun crowd with false allegations of a mass shooting attack.
According to The Daily Caller, contrary to initial reports of a shooting, the attacker used a car and knife. The campus is secure and classes have been cancelled. The eight people taken to the hospital reportedly have non-life-threatening injuries. Columbus police confirmed the attacker was killed.
This case highlights exactly how the spread of "fake news" most often takes place. Contrary to what the mainstream media would like you to believe, it's not independent media outlets making up "fake news" stories that threaten our nation, but rather the corporate media's propagandizing of the American public to simply believe what is parroted without investigation or inquiry.
Should all these media outlets now be put on a list and subsequent google plugin, and censored on social media for reporting false news? The answer is no.
Censoring any information stifles the ability for people to form independent thoughts and all views — no matter how vitriolic and hateful — have an equal right to be heard.
This article was written by Jay Syrmopoulos and originally published at The Free Thought Project.