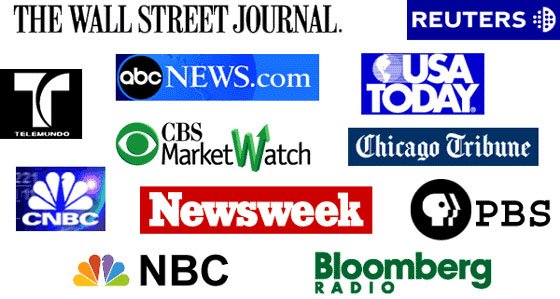 In the almost twenty four hours since The Washington Post published an article, sourced anonymously, that claimed that President Trump had called multiple countries "shitholes" the media reaction has been downright hysterical.
From claiming that Trump is evil, all the way to absurd claims that he is a terrorist sympathizer, the mainstream media has gone into full-scale meltdown mode while throwing out any semblance of objectivity.
Some of the reactions are truly insane and show that the vast majority of the mainstream media suffers from extreme cases of Trump Derangement Syndrome and have no problem directly lying to their viewers as long as it is perceived to hurt the president.
The media watchdog website, Grabien News, compiled a list of the most insane comments made in the wake of the Washington Post story and it reads like a story about a bunch of actually crazy human beings pretending to provide political analysis.
A writer at The Root, Jason Johnson, said these comments show Trump is a "white supremacist," a "terrorist sympathizer," and a "danger" to non-whites.

"The president is a white supremacist," Johnson said Thursday night on MSNBC. "Our president is a terrorist sympathizer. Our president is a clear and present danger to nonwhite people in America. It's that simple. There's no reason to pretend that's not what's going on."
As I noted in a previous report, these type of comments are designed to get someone to eventually attack the sitting president.
MSNBC's Joe Scarborough said Friday morning that Trump's use of the word "sh*thole" proves his theory that the commander-in-chief is suffering from early-onset dementia.

"Let me just say, everybody knows that granddad and grandmom and people with early onset of dementia, I know this, say things that they would have never said five or six years ago," Scarborough said. "Just ask members of my family and my mom about how they'll say stinging things about you or other people. I'm just saying."
Of course one can count on Scarborough to bring the discredited "mentally unfit" narrative into the picture.
MSNBC's Donny Deutsch said Trump's comments prove he's not only "racist" but also "insane," "crazy" and an "evil, evil man."

"I think there's a word we have to start to use with Donald Trump in addition to all of the crazy talk," Deutsch said. 

"If you take Charlottesville and his blessing and love of or kinship with understanding there are nice Nazis out there, if we take his implied support of a pedophile, and now if we take this additional, very clear racist thing, he is an evil man. We don't talk about that a lot. We talk about he's insane, he's crazy. That's evil. This is just an evil, evil man."
Keep in mind that Deutsch is just straight up lying at this point, as there is absolutely NO evidence that Trump supported Nazis in Charlottesville (although the media did support violent hard-left protesters) and the president has never "implied" support for pedophilia. (He simply refused to automatically concede that Roy Moore was guilty because the media said so.)
MSNBC guest and former press secretary for Bernie Sanders, Erika Andiola, said the comment proves Trump's policies are rooted in "white supremacy."

"A lot of this has been rooted in white supremacy since the beginning," she told Joy Ann Reid. "These policies are rooted in racism."

Rep. Luis Gutierrez (D-Ill.) said the comment shows that Trump "could lead the Ku Klux Klan in the United States of America." He's "somebody who could be the leader of the neo-nazis."
So there you have it. The ENTIRE mainstream media is painting the President of The United States as some sort of Hitler like killer who, if left unchecked, could begin to actually murder minorities inside the country.
Make no mistake, this type of disinformation is specifically designed to put it out there that someone may need to take Donald Trump out in order to save the country from his evil.