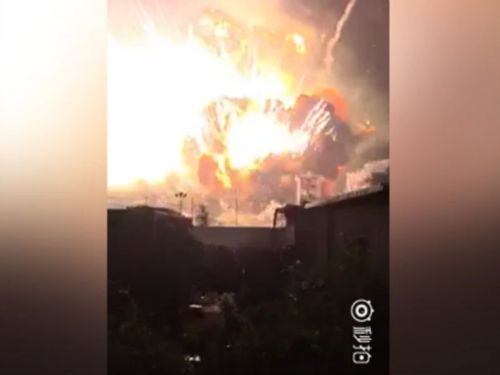 Editor's Comment: What is really going on in China? What is the motive, and what is it about? Who is behind these explosions? Are we witnessing a covert economic/cold war between China and the U.S. or other entities? When will President Obama or the media address what is really happening? Are these questions irrelevant because we are simply witnessing a terrible streak of luck and numerous industrial accidents? Come on… there has to be a better explanation.
For the third time this month, the Chinese have witnessed a massive chemical explosion in one of their cities. This is the second blast to occur in the province of Shandong in less than two weeks, which itself followed the massive Tianjin explosions that killed almost 150 people and injured 800 more on August 12th. The explosion was heard at around 11:30 PM local time in the city of Dongying, at what is thought to be a chemical factory. For now, no casualties have been reported.
Some have theorized that the Tianjin disaster was really an American attack against China. Do you think this particular incident is related? Or are all of these explosions accidental? Let us know what you think in the comments.