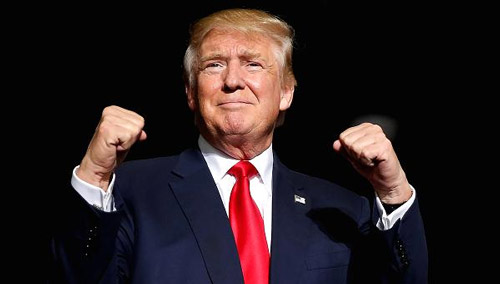 This article was written by Melissa Dykes and originally published at The Daily Sheeple.
Editor's Comment: As if there weren't enough scenarios to justify a martial law presence in the streets of D.C. and across America, now they are watching for the next terror plot at – you guessed it – the inauguration of President-elect Donald Trump. A firebrand at every moment, and the symbol of chaos and divide for many.
They are symbols of a divided nation, and one that is deadly vulnerable to a staged attack. Could it be that those who pull the hidden hand have once again planned a spectacular event that would grip audiences and put the nation on the edge of fear again? No one knows what will happen, but the potential for sparks to fly off at the inauguration are significant enough to stir people up. Keep on watch…
"Bloody Friday" Fearporn: Now ISIS Claims It Will Attack Trump's Inauguration
by Melissa Dykes
The Express is reporting that ISIS (you know, the western-backed rebels that have come to be called ISIS), is planning an attack on Trump's inauguration.
Apparently they're referring to it as "Bloody Friday":
ISLAMIC STATE is planning a 'Bloody Friday' assault on the SAME DAY as Donald Trump is inaugurated as US president, it can be revealed.

And the Islamic terror organisation is reported to have recruited a number of new English speaking operatives in recent months in a major bid to communicate messages ahead of the event.

US special forces will be on high alert when Mr Trump takes over as 45th President of the United States on Friday, January 20, 2017, in Washington, DC.

But security analysts have been following communications between members of the group who are planning large scale attacks on that day, it has been claimed.
The story is ridiculously vague, not specifying if the attack will be on Washington DC or even if it will be in America or not. The authors wrote it with passive phrases like "it can be revealed" and "it has been claimed," without even so much as saying "unnamed sources said" like CNN or FOX News does over here. They mention security analysts but don't even clarify if those are the people who made the claim or what. And really, US special forces would be on high alert anyway for any president getting sworn in.
This kind of propaganda fear porn is meant to do one thing: terrorize people. At this point, the propaganda is getting so vague and people are so accustomed to it, it's unclear how this even works on anyone anymore or why they even bothered.
(H/T: Weasel Zippers)
This article was written by Melissa Dykes and originally published at The Daily Sheeple.