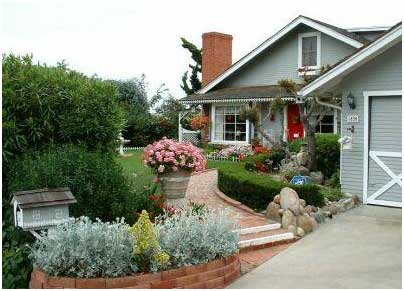 It was the best of times, it was the worst of times all over again.
"Since 2000, 95 percent of new households in King County have been either rich or poor. A mere 5 percent could be considered middle income."
That is a statistic reportedly true of Seattle – the heart of King County in Washington state – but which may well be a window into what is happening across much of the rest of the country.
The Seattle Times provided a data map illustrating the disappearance of the middle class in terms of new homes purchased:
Between 2000 and 2012, King County grew by 85,000 households — what Constantine referred to in his speech as "new households." Data show that more than 40,000 of these households are low-income, earning less than half the King County median income (or about $35,000 in 2012). Roughly the same number are high-income, with earnings at more than 180 percent of the median (or about $125,000 in 2012).

That means, of course, that there was barely any growth in the middle-income group — just 3,500 households earning between $35,000 and $125,000.

Speaking to a New York Times reporter, Constantine put a Seattle spin on this redistribution of wealth toward the extremes: "It's people doing really well, and people making espresso for people who are doing really well."
How the better off are buying new houses is straightforward enough. On the other hand, how can so many poor households – making less than $35,000 per year – be in such a better position that they are able to outpace the middle class in purchasing new homes 10-to-1?
It either indicates the pace with which the middle class is shrinking in raw numbers, or indicates the level of government assistance so many have come to rely upon. Modern communities are often planned from top-down, giving builders incentives, grants and fee waivers to build low income single-family homes and "mixed-use" developments, with no incentive or even negative incentives (higher costs, increased zoning fees and permit paperwork) to build homes for those statistically stuck in the middle class.
Between HUD home assistance programs, the Homeownership Voucher Program (which helps some to pay monthly mortgages) and other government subsidies for things like health care and food stamps, there is an increasing incentive for families on-or-near the line of poverty to fall below and take government help because staying above the line could mean drowning – or at best, treading water.
As an informed commenter using the handle "Chandler the Demographer" noted:
King County's population seems to be in the process of dividing into two income classes: well-off households, and economically struggling households, with little recent net growth in the middle, except in a few neighborhoods. Yes, the income thresholds are arbitrary, but few would dispute that the broad range between $35k and $125k could be considered "middle income", and it's not good to see so little growth there.
The middle class is becoming a no man's land in the desert stretching across the vast wealth gap between the rich and poor, as Seattle has now seen in its recent housing trends.
Certainly, a lot has been reported about the drastic decline of the middle class. Only a few weeks ago, SHTF reported how the home ownership level is at its lowest point since the 1980s, and the middle class is being the hardest hit:
The American Dream is dissipating at a record pace, Wolf Richter argues:

Homeownership in the fourth quarter dropped to 63.9% on a seasonally adjusted basis, the lowest level since Q3 1994, according to the Commerce Department. In all of 2014, homeownership plunged by 1.2 percentage points, the largest annual drop in the history of the data series going back to 1980.

That's because home owners, particularly first time buyers, are being priced out and pushed way, while renters – in both apartments and homes – are rising.

Since 2008, homeownership has been fading in all age groups. But in these two age groups, it plunged respectively 6 points and 7.9 points!

And the bitter irony in the report? The vacancy rate in the rental market dropped to 7.0%, the lowest since 1993. America is turning into a country of renters.

Worse, the wolves on Wall Street have pushed this trend deliberately.

A host of speculators, private equity firms and Great White sharks have taken their free and cheap money – printed and handed over to them by the Federal Reserve – and used it not only to drive up single family home prices, but to buy them up and force more and more people to choose renting instead of owning!
Now, Zero Hedge published a report seconding that with data showing that even that low figure has been fudged, and the that the real rate of homeownership is even lower than previously thought!
As Bank of America summarizes, "this suggests that the decline in the homeownership rate thus far has been even more dramatic than the published data suggest."

It does indeed, and as the chart below shows, when stripping away the now traditional assumption fudges which have flooded every single data set and made virtually all the New Paranormal data meaningless due to its reliance on pre-Lehman crash demographic and labor participation assumptions, the reality is that not only is the American Dream now completely over, but that the American Nightmare has never been worse, because as BofA just calculated, the real US homeownership rate has never been lower!