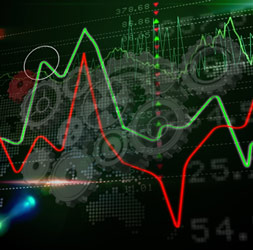 Crisis may be coming, and soon.
Who can say if such a bold prediction holds any weight. Maybe it is true that no man knows the hour when true crisis will come.
But it is all building to a dark crescendo, and there are many who see the front coming in, and those who can feel it in their veins.
And history loves the early fall for a crisis.
It was September 2008 when Lehman Brothers collapsed, and things became official. The Treasury, under Goldman Sachs' Hank Paulson, hurried everyone into a quick bailout under the chaos and confusion of financial debris and an exciting election that would bring Obama into the presidency, at which time he quietly but faithfully followed through with the business of bailout and cover-up for the banks.
Here in 2016, Donald Trump has been accusing the Federal Reserve of holding off on raising rates because Obama doesn't want the bubble to burst on his watch. Maybe the Fed is waiting to dump the inevitable on Trump.
But perhaps it will burst anyway, and leave whoever takes the presidency with the silent duty to comply with the aftermath of the banker crisis.
What do you think, is it all coming to a head in just a few short weeks? Could he be right?
Read more:
Collapse Strategist: "We're In The Terminal Phase… Economic Pain Like We've Never Seen Before"
Trump Accuses Fed of Not Raising Rates Because Obama "Doesn't Want a Bubble Burst" Until He Leaves
The Bubble Will Burst, But Fed Is Waiting For Politics "With Trump Lurking Around"
Ron Paul: Unless the Fed is Stopped, America Will "Soon Experience Major Economic Crisis"