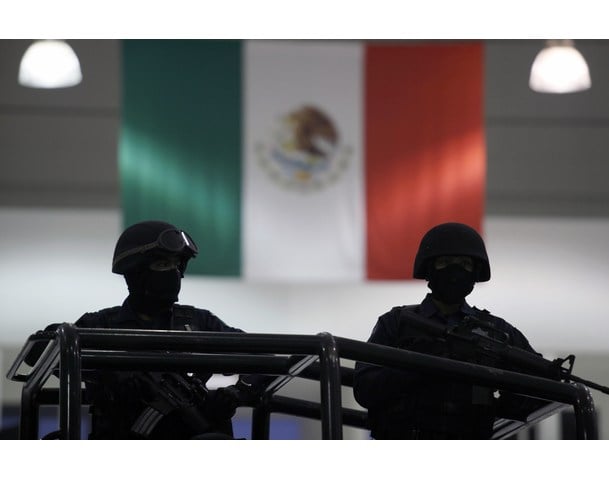 If part of your wealth diversification strategy includes the stockpiling of gold and silver bullion outside of the United States, be warned.
According to Mexican newspaper El Siglo De Torreon, Thomas Martin of the United States was recently stopped by Federal Police at the Mexico International Airport while passing through airport security. A scan of his luggage revealed that Martin, who was on his way to Panama City, had stashed some 150 gold coins into his travel bag.
Mexican police reportedly seized the coins, even after Martin produced a copy of a receipt for at least 51 of the coins. Police noted that Martin showed "obvious nervousness" when passing through the check point.
The coins included varieties from South Africa and the United States, and have an approximate value of $201,000.
Capital Restrictions At Border Crossings
Most global governments have enacted legislation that restricts the transportation of cash across international borders in an attempt to prevent criminal activity, funding of terrorism, and money laundering via human mules, or couriers.
When entering the United States, for example, anyone carrying more than $10,000 USD must declare so on their entrance customs form, even if they are a U.S. citizen, or face the possibility of seizure of all cash and equivalents. Normally, once seized, the burden of proof to show that the money was legally acquired falls on the person transporting the cash.
When entering a European Union member state, the cash limit is €10,000, with similar repercussions to the U.S. for those who fail to declare their holdings at customs control points.
Mexico, which has been dealing with a high rate of drug-related crime in recent years not only requires a declaration of cash or equivalents of over $10,000 USD, but also has cash transaction restrictions (up to $7,700) on consumer purchases after passage of a 2010 law aimed at curbing the ability of criminal organizations to easily exchange cash for physical goods.
Reference Sources: El Siglo De Torreon, Translated Article, Economic Policy Journal, Steve Quayle