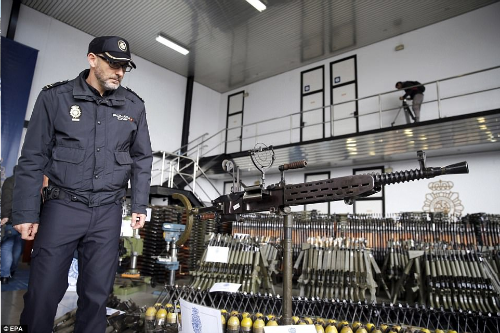 Have you ever seen a deactivated firearm and thought to yourself, "I wonder if I can restore that piece to its former glory?" Obviously that's super illegal in pretty much every country, which is why you probably quickly disregarded that fantasy.
Of course, there are always people who are willing to take that risk, especially if they can make a lot of money doing it. It's a fairly common practice among arms dealers in the black market. A deactivated firearm is often just a few modifications away from a functioning firearm, so these pieces are ideal for underground gun manufacturers who want to get most of their gun parts without raising any eyebrows.
One such criminal operation was busted in Spain earlier this year. Spanish authorities managed to capture 10,000 illegal firearms that included rifles, machine guns, and handguns, as well as 400 grenades. Five people associated with the gang that owned these weapons were arrested in January after that massive stockpile was captured. The police have said that some of these weapons were "capable of shooting down aircraft."
Since you're probably a normal person who doesn't spend a lot of time around black market gun runners, here's what 10,000 firearms looks like: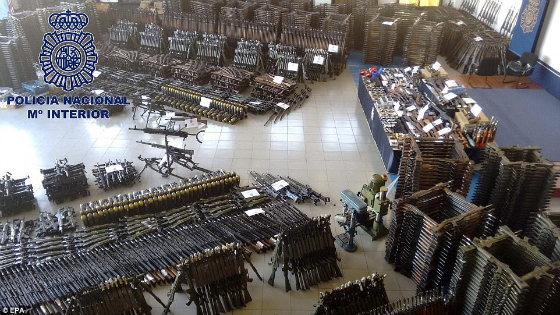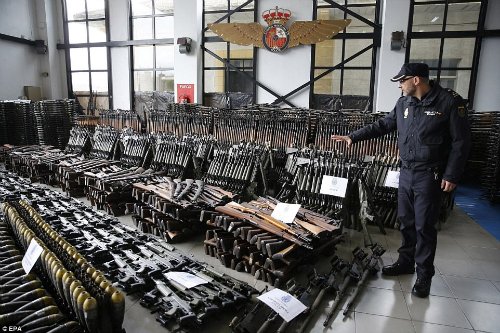 The operation was run under the guise of a historical weapons workshop. They legally bought deactivated weapons online, restored them, and then sold them on the black market all over western Europe. They also used a sporting goods store as a front for their distribution operation, and they had equipment to create forged certificates of reactivation.
All told, the weapons confiscated by the police are believed to be worth around 10 million euros. Given the current state of Europe, the authorities fear that there is a serious risk of these kinds of restored weapons falling into the hands of terrorists.
It just goes to show, the law can only do so much to keep firearms out of the hands of these people. Even in the heart of western Europe where gun laws are incredibly strict, the outlaws will always find a way.