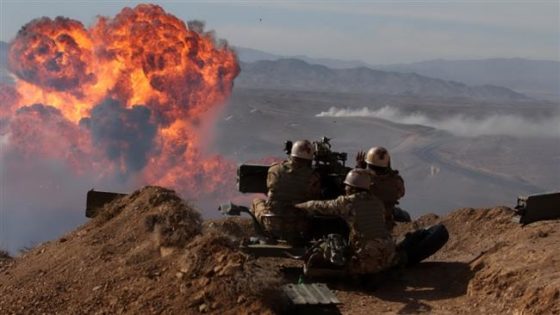 The United States may have to learn the hard way that bullying and using sanctions is not always going to work.  In fact, in response to increased sanctions on Iran, the nation has launched military war drills likely with the U.S. in mind.
"I declare the codename for the beginning of this joint air defense drills – Velayat 97, of Islamic Republic of Iran's military and Islamic Revolutionary Guard Corps," said Habibollah Sayyari, Deputy Coordinator of Iranian Army.
As President's Donald Trump's "toughest ever" sanctions on oil exports, shipping, and banks hit Iran, the country retaliated by launching military drills. Iran's military took part in defensive drills across the country on the same day the US imposed tough sanctions on the country, seemingly to send a message to the U.S. government. According to the Express UK, Trump says that Iran is struggling already due to his administration's "very tough" policies.
More than 100 companies have pulled their businesses from Iran due to the further sanctions. Thousands of protesters in response chanted "death to America" on the eve of the sanctions, which target the Middle Eastern country's vital energy and banking sectors, according to NDTV. Thousands of Iranians chanting "Death to America" rallied on Sunday to mark the anniversary of the seizure of the U.S. Embassy during the 1979 Islamic Revolution too. It wasn't just about the sanctions, however, those have played a big role in the ratcheting up of political tensions across the globe.
"We'll see what happens with Iran, but they're not doing very well, I can tell you," Trump said.  But his words ring hollow as Iranian leader Hassan Rouhani vowed to disobey the U.S. sanctions and his country would continue to sell oil. "America wanted to cut to zero Iran's oil sales but we will continue to sell our oil to break sanctions," said Rouhani in defiance of the U.S.'s harsh rhetoric and ink on paper.
"We are working diligently to make sure we support the Iranian people and that we direct our activity towards ensuring that the Islamic Republic of Iran's malign behavior is changed," said Secretary of State Mike Pompeo.  "That's the goal, that's the mission, and that's what we will achieve on behalf of the president."