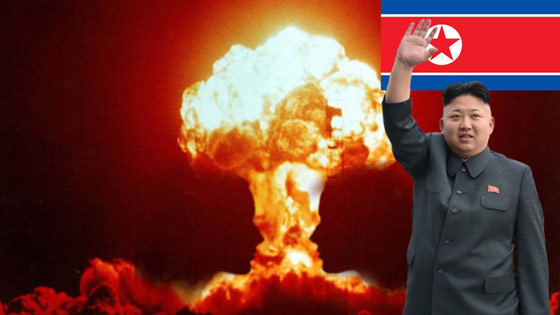 North Korea fired four anti-ship missiles into the sea east of the Korean Peninsula Thursday. The South Korean military said this new test was intended to demonstrate North Korea's advancements in "precise targeting capability."
As tensions continue to rise between the United States and the rogue nation of North Korea, the missile tests conducted also continue. This is now Kim Jong-Un's fourth missile test in one month, as the volatile North Korean dictator continues to balk at the United Nations sanctions against his country. In fact, this is the nation's first missile test since the UN implemented more, harsher, sanctions on the fascist nation.
South Korea's joint chiefs said the projectiles, launched near the eastern port city of Wonsan, were believed to be surface-to-ship cruise missiles. "We assess that North Korea intended to show off its various missile capabilities, display its precise targeting capability, in the form of armed protests against ships in regard to US Navy carrier strike groups and joint naval drills," Roh Jae-cheon, a spokesman for South Korea's Joint Chiefs of Staffs told reporters.
The missiles went about 200 kilometers (124 miles),
South Korea's military said in a statement
, adding the US military was undertaking a more detailed analysis. "Our military has strengthened surveillance and alertness readiness in cases of additional provocation by [the] North Korean military and is maintaining all readiness posture while we are tracking and monitoring [the] related situation," the statement read.
As North Korea continues to push the limits of it's neighboring nations and the United States, it certainly seems like WW3 is becoming inevitable.