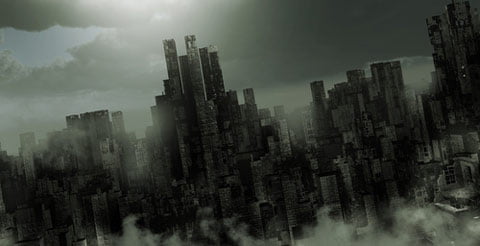 Researchers from the University of Colorado Boulder recently completed analyzing data from a Coronal Mass Ejection that took place in the summer of 2012. The CME, which was reportedly the most powerful electrical discharge ever recorded from the sun, narrowly missed earth. It was not "earth directed," meaning the electro-magnetic mass was ejected by the sun when it was facing away from our planet. However, had it occurred just a week prior, the highly charged particles would have struck earth and, according to CU-Boulder Professor Daniel Baker, would have led to nothing short of a technological disaster across the globe.
The CME itself was massive… and its speed was unprecedented, clocking in at 7 million miles per hour.
While typical coronal mass ejections from the sun take two or three days to reach Earth, the 2012 event traveled from the sun's surface to Earth in just 18 hours.

"The speed of this event was as fast or faster than anything that has been seen in the modern space age," said Baker.
While early warning systems are capable of detecting CME's and solar flares ahead of time, this particular event happened so quickly that it is unclear if monitoring groups at NASA's Solar Shield Project would have been able to send alerts to emergency services teams in time.
Had it struck earth, says Baker, it would have caused damage so significant that modern electrical systems would have been fried.
Had it hit Earth, the July 2012 event likely would have created a technological disaster by short-circuiting satellites, power grids, ground communication equipment and even threatening the health of astronauts and aircraft crews.

…

We have proposed that the 2012 event be adopted as the best estimate of the worst case space weather scenario…

We argue that this extreme event should be immediately employed by the space weather community to model severe space weather effects on technological systems such as the electrical power grid.

I liken it to war games — since we have the information about the event, let's play it through our various models and see what happens.

If we do this, we would be a significant step closer to providing policymakers with real-world, concrete kinds of information that can be used to explore what would happen to various technologies on Earth and in orbit rather than waiting to be clobbered by a direct hit.

Source: Colorado.edu via Activist Post
Most policy makers have not taken the threat of an earth-directed solar flare seriously, even though a senior member of the Congressional Homeland Security Committee recently warned that there is a 100% Chance of a Severe Geo-Magnetic Event Capable of Crippling Our Electric Grid.
If such an event were to happen Congressman Roscoe Bartlett, who has advised people to develop individual preparedness plans based on the threat of massive solar flares or electro-magnetic pulse detonations, says that it would take upwards of 18 months to bring the grid back online because of a decaying national infrastructure.
We could have events in the future where the power grid will go down and it's not, in any reasonable time, coming back up. For instance, if when the power grid went down some of our large transformers were destroyed, damaged beyond use, we don't make any of those in this country. They're made overseas and you order one and 18 months to two years later they will deliver it. Our power grid is very vulnerable. It's very much on edge. Our military knows that.

…

There are a number of events that could create a situation in the cities where civil unrest would be a very high probability. And, I think that those who can, and those who understand, need to take advantage of the opportunity when these winds of strife are not blowing to move their families out of the city.
If a solar kill shot were to occur and short out the electrical power grid, it has been estimated that some nine out of ten Americans would be dead within one year as transportation systems broke down, food delivery ceased, commerce systems no longer functioned, communications equipment became inoperable and utilities, such as water treatment plants, were incapable of delivery services.
The ramifications would be serious and almost immediate according to a 132-page NASA funded report on Understanding the Economic and Societal Impacts of Severe Space Weather:
To estimate the scale of such a failure, report co-author John Kappenmann of the Metatech Corporation looked at the great geomagnetic storm of May 1921, which produced ground currents as much as ten times stronger than the 1989 Quebec storm, and modeled its effect on the modern power grid.

He found more than 350 transformers at risk of permanent damage and 130 million people without power.

The loss of electricity would ripple across the social infrastructure with "water distribution affected within several hours; perishable foods and medications lost in 12-24 hours; loss of heating/air conditioning, sewage disposal, phone service, fuel re-supply and so on."
If you've ever wondered what a massive electrical surge from an electro-magnetic pulse weapon, solar flare or cyber attack might look like, then take a look at this footage shot in Montreal.
Imagine a powerful X-class solar flare striking earth and sending a surge like the one above across the entire U.S. power grid.
Are you prepared for such an event?
Related reading:
When the Grid Goes Down, You Better Be Ready (Ready Nutrition)
Getting Started: Prepping for a Two Week Power Out (The Organic Prepper)