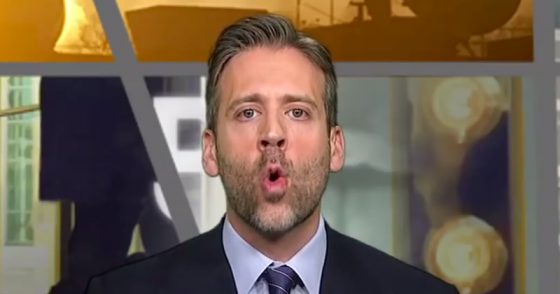 Over the last couple of years the once unbeatable sports network ESPN has gone full-scale liberal, firing various commentators who didn't tow the new company line while allowing those that do work for the company to spread leftist disinformation masquerading as legitimate sports analysis.
Now, in a new low for the network, ESPN has aired a rant by commentator Max Kellerman that specifically brought up the widely discredited Russian collusion probe while pretending that it didn't have anything to do with being a liberal or conservative.
In other words, according to the obvious implications put forth by Kellerman, good people are against Donald Trump and bad people support him.
Kellerman's leftist talking points came in response to a decision by the Houston Astros to accept an invitation to the White House after the team won their first ever World Series in late 2017.
Asked what it means that the Astos had accepted the invitation, Kellerman claimed that the team would be on the wrong side of history before spewing the same leftist disinformation about the president that is heard throughout the liberal mainstream media.
"It says they are making a grave error and are on the wrong side of history," he noted. "I want to be very clear about this: This has nothing to do with where you fall on the political spectrum, left or right."
"I say what I say because what has gone on in this administration is abnormal and should not be normalized."
Kellerman then specifically brought up the Russian collusion probe while noting that Trump's former national security had already been arrested for lying to the FBI. Kellerman seemingly purposefully left out key facts surrounding the Flynn investigation while totally ignoring the high-level Clinton supporters in the FBI who targeted him in the first place.
"There is an investigation on-going into the Trump administration, and collusion with a hostile foreign power that involves our national election," Kellerman continued, again sounding almost exactly like a Democrat in Congress or any one of the various cable news anchors who attack Trump on a daily basis.
"It has never happened in my lifetime. All the President's men seem to be implicated."
Kellerman concluded, "It has to do with equal protection under the law, and constitutionality, and being a patriotic American citizen. You do not normalize this behavior with White House visits."
So there you have it. ESPN has officially stopped being a sports network and is now nothing more than another leftist propaganda outlet pushing discredited lies while ignoring key facts about the deep states ongoing war against Donald Trump.
Its no wonder that the network is bleeding subscribers at a startling rate with new competitor FS1 seemingly in line to take over as the actual leader of TV sports coverage.