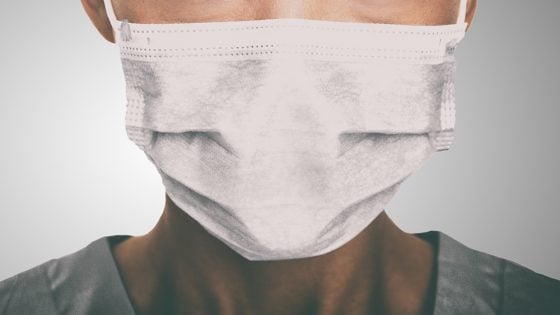 The World Health Organization is issuing a warning that all countries should be prepared for the coronavirus to spread rapidly.  It may seem like the outbreak is moving slow now, but it could pick up speed in a matter of days and become a much more critical concern.
WHO's director-general cautioned Saturday that transmission of the new coronavirus outside of China may increase and countries should prepare for that possibility. It's slow now, but it may accelerate," Tedros Adhanom Ghebreyesus said during a press conference in Geneva. "So while it's still slow there is a window of opportunity that we should use to the maximum in order to have a better outcome, and further decrease the progress and stop it."  So basically, you'll want to prepare for this virus to become a pandemic – just in case it does.
In Germany, health officials announced the 12th case in a cluster of transmission of the new virus — known provisionally as 2019-nCoV — that began when a Chinese woman who works for a German car parts supplier traveled to the company's head office in Bavaria for meetings. The latest case is the wife of an employee of the company, who himself was confirmed as having the infection last week.

Also on Saturday, British health officials announced that five Britons who were at a ski resort in France were infected. The five — four adults and a child — had been in contact with a British man who had recently been in Singapore. That man was confirmed as a case on Thursday. –Stat News
It is possible that the spread of this virus will look different in a country like the U.S. as opposed to Wuhan.  While hygiene and living conditions may be better in the U.S., overall public health is a big concern.  With almost half of the country being obese, and already suffering from health concerns related, the virus could prove more deadly. But it is difficult to say how it will play out, but as of right now, the virus is not spreading to other countries.
Dr. Mike Ryan said at this point it's not clear why little transmission has occurred outside of China. "The question remains as to whether we're in a lag phase and the rate of infection [outside China] may pick up, or whether we're seeing what is the natural history of the disease. It's way too soon to tell," Ryan said.
Infectious diseases expert Michael Osterholm warned that it is unwise to conclude that just because the world hasn't yet seen outbreaks in other countries they won't happen. 
Coronavirus: The Best Face Masks And How To Prevent Contraction Of The Virus
This article contains affiliate links.