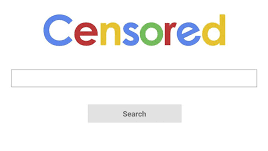 The World Health Organization has teamed up with Google in order to censor any information or account of the coronavirus that goes against the official narrative. They say they are combating "disinformation" but we all know by now that that is code for censorship of "wrong think."
Mike Adams at Natural News wrote about this very subject last week. It has already begun, they just aren't hiding it now.  The only thing they won't do is admit that it's censorship.
https://www.shtfplan.com/headline-news/coronavirus-cover-up-begins-china-threatens-social-media-users-with-seven-years-in-prison-for-reporting-pandemic-news-that-doesnt-parrot-official-stories_01312020
According to ABC News, WHO is working with Google to "ensure that people get facts from WHO first" when they search for information about the new coronavirus outbreak that recently emerged in China.  This means that Google will manipulate the search results in order to show you the information that the globalists elitists in the ruling class demand you see. All other news or information will be censored, removed, or pushed to the bottom of any search.
This isn't the first and it won't be the last time that Google attempts to manipulate the public.
https://www.shtfplan.com/headline-news/google-manipulated-youtube-search-results-to-program-users-behavior_01162019
Director-General Tedros Adhanom Ghebreyesus said in the opening of WHO's executive board meeting on Monday that social media platforms such as Twitter, Facebook, Tencent, and TikTok have also taken steps to "limit the spread of misinformation and rumors about the virus and outbreak" that first emerged in the Chinese city of Wuhan in late December and has now spread to 23 other countries. "To that end, we have worked with Google to make sure people searching for information about coronavirus see WHO information at the top of their search results," he said.
Now you know exactly what information the ruling classes around the globe need you to hone in on. Only their information, of course. Everything else is "misinformation" and should be censored.
CENSORSHIP: Google Censors New Video Exposing Google
https://www.shtfplan.com/headline-news/another-google-whistleblower-reveals-more-evidence-of-censorship-and-political-bias_08182019
"At the same time, the international community needs to treat the new virus objectively, fairly, calmly, and rationally, and not over-interpret it negatively and pessimistically, or deliberately create panic," Ambassador Li Song, deputy permanent representative for China in Geneva said. "We need facts, not fear. We need science, not rumors. We need solidarity, not stigma." 
And we need censorship…apparantly…