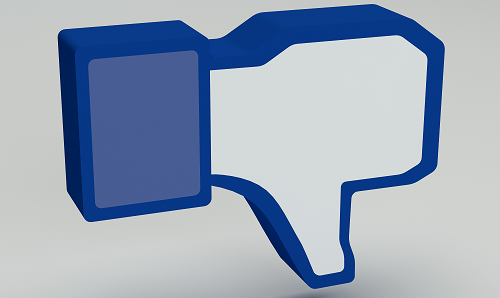 While in the middle of a full-blown censorship scandal and other issues, Facebook has been caught allowing Big Tech companies the ability to read your private messages sent via the social media platform. Private messages and personal data were given to companies such as Netflix, and Spotify.
This raises even more concerns about Facebook. The "intrusive access" to the personal data of its 2.2 billion users may have violated an agreement Facebook previously made.  In some instances, private messages, usernames, and contact information were given to other companies raising questions about whether the social media company ran afoul of a 2011 consent agreement with the Federal Trade Commission, reported Fox News.
The arrangements are detailed in a blockbuster New York Times report which is based on over 270 pages of internal Facebook documents and interviews with about 50 former company employees. These secretive arrangements were ostensibly meant to benefit Facebook's never-ending push for growth and enable the companies it works with to add features to their products to improve them. However, the findings underscore just how much power the Menlo Park, California-based company wields over the data of its users.
Facebook allowed Microsoft's Bing search engine to see the names of almost all Facebook users' friends without consent and gave Netflix and Spotify access to Facebook users' private messages, according to the in-depth New York Times report.  The Mark Zuckerberg-led company allowed Amazon to get users' names and contact information through their friends and permitted Yahoo to view streams of friends' posts.
Facebook also reportedly allowed Spotify, Netflix, and the Royal Bank of Canada to read and delete users' private messages and to see all participants on a thread. -Fox News
The deals detailed in the internal documents benefited over 150 companies at the expense of users private data, private messages, and overall human dignity.  That includes some entertainment sites, automaker, and media organizations. Their applications gathered the data of hundreds of millions of people per month, with the oldest deal dating to 2010 and most deals still active as of 2017. Facebook denies the allegations, however, and that's not a big surprise.
"To put it simply, this work was about helping people do two things. First, people could access their Facebook accounts or specific Facebook features on devices and platforms built by other companies like Apple, Amazon, Blackberry, and Yahoo. These are known as integration partners. Second, people could have more social experiences – like seeing recommendations from their Facebook friends – on other popular apps and websites, like Netflix, The New York Times, Pandora, and Spotify," Facebook said in a statement posted to its blog, about this new scandal.
Additionally, Facebook noted in its blog post that users would've had to sign in with their Facebook account to use any integration offered by Apple, Amazon or other partners."Still, we recognize that we've needed tighter management over how partners and developers can access information using our APIs," the company said in its statement. "We're already in the process of reviewing all our APIs and the partners who can access them."