This article was originally published by Daisy Luther at The Organic Prepper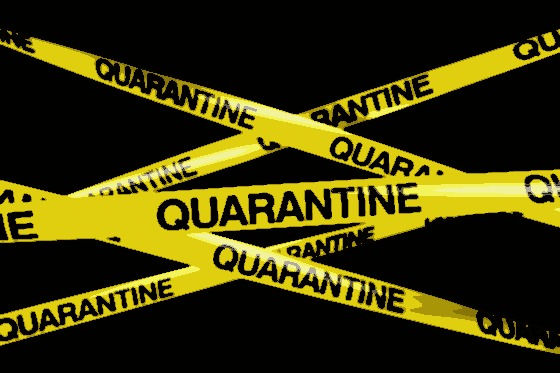 Has anyone else found all those planes full of sick people rather alarming? If you aren't familiar with this, let me enlighten you with a look at all the quarantined flights (and one that probably should have been) in the past week.
It all seems like the start of a science fiction movie with a strain of something accidentally or deliberately released. We just have to wonder what it is that's going to kill us all.
The Plane from Dubai to JFK
The first one that came to my attention was a flight into the United States from the Dubai. (FYI: Vanilla Ice was on that flight and that stupid song has been stuck in my head ever since.) On that plane headed toward JFK International Airport in New York City, approximately 100 passengers and members of the crew became ill. The CDC met the flight at the airport and determined that out of the plane full of 521 people, about a hundred of them self-reported fevers of over 100 degrees and coughing.
19 of those people were found to be ill, 10 or 11 (reports vary) of them enough to be hospitalized by the CDC and the other 500+ people on that plane were sent on their ways…all over the nation, as JFK is a hub for international flights.
Emirates' home office told U.S. officials it believes this incident was caused by food poisoning, but passengers also suggested a nasty flu virus could also be to blame.

"Even well before the flight when we were online getting on board (in Dubai), there were people that were obviously very sick that should not have been allowed to get on board in the first place," said passenger Erin Sykes.

Some point to a particularly aggressive strain of the virus ravaging Mecca, where some of the passengers had recently spent time. (source)
But don't worry. CNN reported that it's "just the flu or common cold." No biggie. That was on September 5th.
Now, if it was just the one plane, I'd still be kind of creeped out because I read a lot of books about pandemics that kill off most of the world's population, but I probably wouldn't have thought much more about it.
But it wasn't.
The Plane from Algeria to Southern France
On the same day as the UAE flight was briefly quarantined, 147 passengers on a flight into the Perpignan airport in the south of France were held for over an hour when it was feared that a child on board the plane was suffering from cholera. CHOLERA?
"It is likely the child is carrying cholera and they will be evacuated to the hospital for examination," said firefighters.

The plane had traveled from Oran in Algeria, where a recent cholera epidemic has left three dead and over 70 people contaminated.

The other passengers – 147 in total – and members of the flight crew were let off the plan shortly after 3.15 pm after being held on-board for just over an hour, according to reports in the French press.

They were eventually allowed off after disinfecting their hands. (source)
The good news is that the little boy did not have cholera. He just had regular old vomiting and diarrhea during the flight.
The Two Planes from Europe to Philadelphia
The following day, passengers from two different flights originating in Paris and Munich and landing in Philadelphia became ill enough for the CDC to be contacted. According to a Customs and Border Control spokesperson, 12 passengers, who had attended the hajj in Mecca, Saudi Arabia (sound familiar?) had complained of sore throats and coughs were not considered to be "extremely ill."
All 250 people on the two flights were assessed and everyone who wasn't sick (yet) was released to go travel wherever it is that they were going.
The Plane from Nigeria to London
Possibly the strangest story yet is the one about the flight from Nigeria to London. The flight happened before all the other flights, but the information just came out on the news on the 8th. A Nigerian naval officer has been diagnosed with monkeypox but not until after everyone was already gone from the flight to their corners of the earth.
 Here's my first question: What the heck is monkeypox?
Monkeypox is a rare viral zoonotic disease that occurs primarily in remote parts of central and west Africa, near tropical rainforests.
The monkeypox virus is similar to human smallpox, a disease that has been eradicated in 1980. Although monkeypox is much milder than smallpox, it can be fatal.
The monkeypox virus is mostly transmitted to people from various wild animals such as rodents and primates, but has limited secondary spread through human-to-human transmission.
Typically, case fatality in monkeypox outbreaks has been between 1% and 10%, with most deaths occurring in younger age groups.
There is no specific treatment or vaccine available although prior smallpox vaccination was highly effective in preventing monkeypox as well. (source)
But there's no need to worry about all this.
The risk to the wider public is considered to be very low, PHE (Public Health England) said.

PHE  has contacted 50 people it considers to be at risk, including those sitting closest to the patient on the flight from Abuja to Heathrow on Sunday, September 2.

A spokesman for the Ministry of Defence said "all necessary steps" were being taken but that no other personnel had developed symptoms.

The initial symptoms of monkeypox include fever, headache, muscle aches, backache, swollen lymph nodes, chills, and exhaustion.

A painful rash with open sores can develop, often beginning on the face, then spreading to other parts of the body.

The rash changes and goes through different stages before finally forming a scab, which later falls off. If the disease infects the eye it can lead to scarring of the cornea and, in some cases, blindness.

Dr. Michael Jacobs, clinical director of infection at the Royal Free said: "Monkeypox is, in most cases, a mild condition which will resolve on its own and have no long-term effects on a person's health. Most people recover within several weeks. (source)
Monkeypox certainly sounds delightful.
So what are we looking at here?
At this point, probably nothing.
Altogether, it's pretty alarming when you see this many flights in a week's time with people who are ill. But it's probably not extraordinary. In fact, it's most likely a common occurrence in air travel today. These stories just all happened to make the news within a few days of one another.
But two things should really give us pause.
First is just how easily an illness can spread from one part of the world to another. A pandemic could easily occur these days because of the speed of travel from one side of the earth to the opposite. You can read more about the way deadly illnesses spread in this article.
Secondly, if this happens all the time, why are we just now hearing about all these cases? Is this some kind of subtle hint that a massive pandemic is coming? We can't forget depopulation enthusiast Bill Gates' grim warning earlier this year about how the next pandemic disease would kill off 30 million people within 6 months.
At a discussion hosted by the Massachusetts Medical Society and the New England Journal of Medicine, Gates warned that we are not prepared for a major pandemic illness.
"…there's one area though where the world isn't making much progress," Gates said, "and that's pandemic preparedness…"

…Gates presented a simulation by the Institute for Disease Modeling that found that a new flu like the one that killed 50 million people in the 1918 pandemic would now most likely kill 30 million people within six months.

And the disease that next takes us by surprise is likely to be one we see for the first time at the start of an outbreak, like what happened recently with SARS and MERS viruses…

"The world needs to prepare for pandemics in the same serious way it prepares for war…"

The one time the military tried a sort of simulated war game against a smallpox pandemic, the final score was "smallpox one, humanity zero," Gates said. (source)
While there's no need to go into pandemic lockdown right now, this trend of planes full of sick people is definitely something to watch.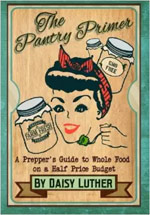 Please feel free to share any information from this article in part or in full, giving credit to the author and including a link to The Organic Prepper and the following bio.
Daisy is a coffee-swigging, gun-toting, homeschooling blogger who writes about current events, preparedness, frugality, and the pursuit of liberty on her websites, The Organic Prepper and DaisyLuther.com She is the author of 4 books and the co-founder of Preppers University, where she teaches intensive preparedness courses in a live online classroom setting. You can follow her on Facebook, Pinterest, and Twitter,.