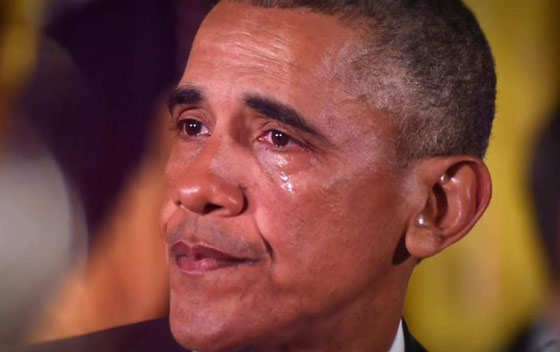 As of this writing the inauguration is now a few days away.  In that time, there are many things that can happen that are bad: big things, and not minor technical glitches.  One of the problems is that readers may confuse possibility and probability with prediction.  This blog is a forum to discuss the possibilities that may occur.  Some do, and some do not, and these in varying degrees.  One thing you may wish to ask yourself: do you really want to see these bad things occur?
This site is not one that predicts nuclear war or assassinations.  It doesn't predict the outcome of conflicts, elections, or governmental collapses.  It reports on factors that make these events possible and discusses factors that increase the probability of the events occurring.  The site is meant to present these possibilities and enable you, the reader to think outside of the mainstream media: not just reporting on the events, but considering their overall effects.
Most of us (myself included) wish to see Trump succeed in office and turn the course of the country around.  There are a lot of things that can still occur prior to his being sworn in.  Look at what Hurricane Katrina did to New Orleans in less than 24 hours.  In the blink of an eye, things can change.  This is why it is important to keep abreast of what is happening and consider all of the possibilities, not just the ones that the majority hold to be doctrine and immutable.
Obama has been running rampant for the past month prior.  Now we have word that he's deployed (as of Thursday, January 12) U.S. troops and armored units to Poland.  The following statement by the Russians was reported by ABC News that outlines the gravity of such a maneuver and the threat to Russia as the Russians see it:
"These actions threaten our interests, our security," President Vladimir Putin's spokesman Dmitry Peskov said Thursday. "Especially as it concerns a third party building up its military presence near our borders. It's not even a European state."
Recently the State Department has been sending more weapons to "rebels" fighting the Assad government in Syria.  There are also further deployments of U.S. troops planned: one of which is to Lithuania at the end of this month.  These are all coming on the heels of deployments to Latvia, Estonia, and Moldova, the latter of which now has American missile defense systems that can also be fitted with Tomahawk missiles and placed into offensive capabilities within a matter of hours.
In a report released by the Washington Post, Obama is also instituting dozens of executive orders in these last days in office.  The report, entitled With Days Left in Office, Obama Ushers in Dozens of Policies.  But will they stay Seated? The report explains how he is signing off on last-minute orders, such as multi-million-dollar National Monument designations, changes to immigration policy (notably Cuba), and changes instituted for low-income mortgage holders, to name a few.  The article also notes how Republican Senators wrote Obama a letter asking him to cease and desist from executive actions.  The Washington Post itself sees nothing wrong with these actions, as is evidenced by this excerpt of the article:
In the final days before President Obama leaves office, administration officials are rushing to complete dozens of tasks that will affect millions of lives and solidify the president's imprint on history. But in many cases, their permanence is uncertain, and President-elect Donald Trump is already pledging to undo some of them after taking office.

"He is clearly using executive power aggressively and trying to do as much as possible in his final days," Princeton University history and public affairs professor Julian Zelizer said in an email. "It is clear that a president who was once reluctant to use the power of his own office has changed his heart, especially now that he sees a radically conservative Congress and Republican president-elect are getting ready to dismantle much of what he has done."

Both Trump and Vice President-elect Mike Pence have vowed to reverse some of Obama's key policies as soon as they take office. But it will be nearly impossible to erase all of them in the months and years ahead, and to achieve the maximum impact, Trump will have to accept new limits on his own power.
Obama also awarded Joe Biden the Presidential Medal of Freedom, an oxymoron in itself, as Biden threatened on national television to conduct Cyberwarfare against Russia and to "embarrass and humiliate" the Kremlin at a time of the administration's own choosing.  Here this article is more worried and concerned about an overturn of Obama's policies and "legacy," and sees nothing wrong with a prognostication of "Trump will have to accept new limits on his own power" as a close.
In a News Max article by Jason Langsner entitled In Perplexing Move, US Approves Natural Uranium for Iran, the Obama administration has approved a transfer of uranium from Russia to Iran, as noted here:
"…according to an Associated Press exclusive report from January 9, 2017, the United States has approved a "huge shipment of natural uranium from Russia" to Iran "in a move approved by the outgoing U.S. administration and other governments seeking to keep Tehran committed to a landmark nuclear pact."

AP reports, based on two senior diplomatic sources who demanded to remain anonymous, that "116 metric tons (nearly 130 tons) of natural uranium" has been approved to be transferred, which according to the Institute of Science and International Security is enough to make 10 simple nuclear bombs."
There are already many theories in place of how the inauguration (if it is held) will proceed, as well as the things that may derail it before it happens.  There was an excellent piece put out on by Josie Wales of www.theAntiMedia.org that gives a recently-released quote of Edward Snowden's characterizing Obama's last minute actions that transfer almost unlimited government snooping powers into Trump's hands.  Entitled Snowden Slams Obama After Expanding 'Unchained NSA' Surveillance Powers for Donald Trump, and here is Snowden's statement from Thursday, January 12:
"As he hands the White House to Trump, Obama just unchained NSA from basic limits on passing raw intercepts to others." 
Obama (in another executive order, EO 12333) removed restrictions from procedures that now allow all 16 of the intelligence-gathering agencies to share information with virtually no limitations.  In this vein (do you recall the sealed manila envelope marked "from #43 to #44" that Bush, Jr. gave to the incoming Obama back in 2009?  Who could know what was in that; however, in this light it is business as usual for the incoming administration.
Each administration blames the predecessor for what is instituted and for what has occurred, yet the new administration does little or nothing to change any of it.  Obama has no checks or balances upon him in these last few days.  Trump will certainly have a lot to clean up should the inauguration occur.  Let's hope he follows through with his campaign promises, as once a law or executive order is instituted, it is difficult, if not next to impossible to remove.  In this case, it is not only laws or EO's that need to go:  We have eight years of serious damage that need to be repealed.
---
Jeremiah Johnson is the Nom de plume of a retired Green Beret of the United States Army Special Forces (Airborne).  Mr. Johnson is also a Gunsmith, a Certified Master Herbalist, a Montana Master Food Preserver, and a graduate of the U.S. Army's SERE school (Survival Evasion Resistance Escape).  He lives in a cabin in the mountains of Western Montana with his wife and three cats. You can follow Jeremiah's regular writings at SHTFplan.com or contact him here.
This article may be republished or excerpted with proper attribution to the author and a link to www.SHTFplan.com.
Also Read:
The Surveillance State Did Not Disappear With The Trump Victory: "It Is Still Lurking And Completely Intact"
Obama's Last 20 Days: "This Transition Period Is Such A Dangerous Time For The Country"
The Obama Legacy: "Crippling Debt, Massive Unemployment, Welfare-based Society, Deteriorated Infrastructure, Massive Inflation, And A Worthless Fiat Currency"
Trump Can't Stop It: "The People Who Have Been Orchestrating The Collapse Have Not Halted Their Agendas"
Eisenhower Promised To Drain The Swamp – Let's Hope History Doesn't Repeat
"We Will Soon Find Out What True Censorship Means" – Obama's Surrender Of Internet Control To Authoritarian Regimes Is Irreversible