This article was originally published by Brandon Smith of Alt-Market.com at the Personal Liberty web site.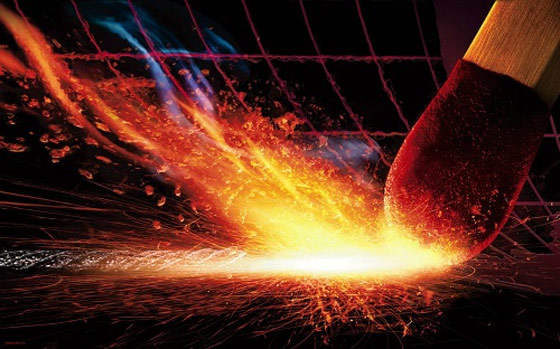 Anyone who has been involved in alternative geopolitical and economic analysis for a decent length of time understands that the establishment power structure thrives according to its ability to either exploit natural crises, or to engineer fabricated crises.
This is not that hard to comprehend, but for some reason there are a lot of people out there who simply assume that global sea-change events just happen "at random," that the elites are stupid or oblivious, and that all outcomes are a matter of random chance rather than being directed or manipulated.  I call these people "intellectual idiots," because they believe they are applying logic to every scenario but they are sabotaged by an inherent bias which causes them to deny the potential for "conspiracy."
To clarify, their logic folds in on itself and becomes faulty.  They believe themselves objective, but they abandon objectivity when they staunchly refuse to consider the possibility of covert influence by organized special interests. When you internally dismiss the possibility of a thing, no amount of evidence will ever convince you of its reality.  This is how the "smartest" people in the room can end up being the dumbest people in the room.
In the survivalist community there is a philosophy – there is no such thing as a crisis for those who are prepared. This is true for prepared individuals as much as it is true for prepared communities and prepared nations. The only way a society can fall is when it becomes willfully ignorant of potential outcomes and refuses to organize against them.
By extension, it would make sense that by being prepared for a particular crisis or outcome an individual or group could not only survive, but also profit. It is not crazy or outlandish to entertain the idea that there are groups in power (perhaps for many generations) that aggressively seek to predict or even force particular outcomes in geopolitics for their own profit. And, by profit, I do not necessarily mean material wealth. In many cases, the power of influence and psychological sway over the masses might be considered a far greater prize than money or property.
You can buy slaves or purchase the means to make demands of people at gunpoint, but you cannot put a price on fealty or adoration. This is what establishment elites ultimately want – voluntary servitude from the populace. They want us to beg for their leadership rather than begrudgingly accept it under threat.
To this end, a Hegelian model of problem – reaction – solution is required. You cannot influence people to volunteer for servitude and submission unless they are sufficiently terrified of the alternative.
The globalists tend to use what I call a "scattershot effect" when it comes to creating or managing chaos. They set the stage for multiple flashpoints around the world and wait to see which of them works and which of them fails. If you have enough of these flashpoints in place, statistically there is a high probability that at least some of them will succeed. We saw this in obvious form a few years ago when covert intelligence agencies instigated the "Arab Spring" insurgencies in Libya and Egypt among other nations, along with the funding and training of terrorist groups in Libya and Jordan that went on to become ISIS in Syria and Iraq, and at nearly the same time we had elitist lapdogs like John McCain in both Syria and Ukraine helping to foment unrest and civil war.
All of these engineered events created a wave of global instability that exists to this day. Not only this, but one successfully executed flashpoint has the ability to give birth to dozens of new flashpoints. They tend to spread, like a cancer.
That said, some flashpoints are more dangerous than others.  Here are just a few of the events I consider the most volatile right now.
U.S. Debt Ceiling Battle Ahead?
I realize we have seen this many times in the past eight years under the Obama administration; extreme media hype over possible conflict between Republicans and Democrats in extending the ongoing debt ceiling problem for another couple of months or another couple of years. In every instance, Republicans feigned attempts to reduce government spending and then rolled over to extend. The entire fight was purely theatrical and likely meant to distract the public.
However, in this instance, certain elements are very different.
With the deadline of March 15th crossed, the clock is ticking on remaining funds and "extraordinary measures" designed to stretch the federal budget until a vote on a debt ceiling extension can take place. Funds are predicted to last perhaps until this fall. Treasury Secretary Steven Mnuchin, a Goldman Sachs alumni, has of course asked congress for a quick vote to raise the ceiling.  This is rather counter to Donald Trump's original position that constant national debt increases are "embarrassing" to Republicans.
Given, it is not Trump's fault that he inherits the most massively inflated liability bubble in U.S. history after Barack Obama nearly doubled the national debt during his tenure (an incredible feat, to be sure). But, this does not change the reality that the U.S. is far beyond its means to balance the budget or maintain the current level of spending. And, I would remind everyone that the official debt does not even including the trillions in ongoing costs associated with entitlement programs or social security.
With U.S. debt at a breaking point, it would seem prudent to institute considerable spending cuts. Of course, where those cuts are applied may become the excuse needed to drive the debt ceiling debate into crisis this time around.
I am not at all surprised that Democratic senate minority leader Chuck Schumer has recently vowed to throw the debt ceiling talks into disarray if Trump continues to pursue a rollback of Obamacare, the building of the southern border wall, or the defunding of Planned Parenthood. Schumer has specifically warned of a government shutdown designed to prevent the Trump administration from instituting such policies.
So, you can see why this particular debt ceiling fiasco might be different. With Trump in office, establishment elites do have a perfect opportunity to sow fiscal chaos and scapegoat conservatives in the process. Whether they will follow through or not remains to be seen…
North Korean Wildcard Returns?
They're baaaaaaaack! Yes, North Korea pops up out of the geopolitical ether every two-three years or so to flood the mainstream media with headlines of apocalypse. Every new missile advancement or rocket test by Pyongyang conjures images of ICBMs and mushroom clouds. North Korea appears to be the globalist "ace in the hole" at times. If they ever need a war, North Korea is more than happy to oblige. If they ever need a villain to place at the forefront of a false flag terrorist attack, North Korea is a perfect candidate. And, with North Korea's "unique" relationship with China, the diplomatic situation and potential for widespread conflict becomes even more tenuous.
Like the debt ceiling, we have seen numerous instances of heightened tensions with North Korea fizzle out, overblown by the MSM and the Pentagon, perhaps to remind the world why we should continue to be afraid. That said, again, this time feels different.
Secretary of State Rex Tillerson has stated quite blatantly that pre-emptive strikes against North Korea are immediately on the table. Meaning, the mere hint of a threat, whether real or imagined, could be used as a rational to strike kinetically. Not economically, or diplomatically, but a full bore shooting war.
Do I think this is possible? This time, yes, more than ever before. If Trump is to be used by the establishment as a scapegoat for collapse as I predicted long before his election, then a situation must occur in which overt military force abroad and at home is solidified. War is the smokescreen by which terrorism, whether real or state sponsored, flourishes.  Martial law being the inevitable result. War can also be blamed for an economic crisis that was already many years in the making. And, war strains and destroys diplomatic ties with peripheral nations, causing more economic distress.
A conflict with North Korea does offer the globalists a perfect petri dish for directed chaos.
Oil Market Crash Returns?
There are many economic analysts out there that are still waiting for an oil market "crash," and it is baffling to me why they have not realize that the crash in oil markets has already happened. American oil consumption has been falling off the map since 2008. Projections of oil usage made by the Energy Information Administration have been way off the past several years.  Global increases in demand are also stalling.
While the mainstream media and OPEC hyperfocus on supply and production, the real culprit behind the global oil glut is something that they do not want to address – collapsing consumption. This is why, despite OPEC oil cuts (if they are legitimate), prices have remained static and are now falling once again. Add to this the reality that certain producer nations have been lying about the level of cuts instituted, and yet another oil market reversal will take place.
The initial oil price collapse from over $100 per barrel to around $30 per barrel was an incredible crash, yet no one seems to want to call it a crash.  Today, the price of around $50 a barrel is barely enough for the industry to break even in most cases. As I have been warning since last year, the $20 jump is temporary. OPEC cuts are minimal, if they are even being implemented at all, and demand continues to falter. Slow consumption plus inadequately adjusted production equals price deflation. There is no way around this fact.
Why does oil matter?  This should be apparent to most people, but the stability of entire nations and regions relies heavily on the stability of the oil market.  In particular, the U.S. dollar's world reserve status is tied inexorably to the fact that it is also the petro-currency. Oil market chaos will no doubt lead to a dump of the dollar itself. In fact, the last time oil fell into the $30 per barrel range, Saudi Arabia openly threatened to begin efforts to decouple from the dollar and shift into a basket of currencies as a means for international oil trade.
The mainstream media tried to bury this story as "empty posturing," and I think many MSM economists are actually stupid enough to believe that Saudi Arabia dropping the dollar as the petro-standard is inconsequential. What they do not consider is that where Saudi Arabia goes, most other oil producers will follow.
The U.S. economy cannot survive without the dollar's world reserve status, and by extension its petro-status. A dump of the dollar by OPEC nations would be absolutely devastating. This is why I highly suggest people take note of oil prices carefully this year, and not underestimate their importance to the wider geopolitical picture.
Resurgence Of Terrorism?
In my article 'Globalists Want To Destroy Conservative Principles – But They Need Our Help', I predicted increasing terrorist attacks over the course of the spring in Europe and the US.  I have also recently predicted that if there is a resurgence of terrorism in the EU, Marine Le Pen will win the French presidency.  So far there have been multiple small attacks in France, sporadic riots throughout the EU, and now the latest murders outside the UK Parliament.  Such attacks have not yet been sparked again in the U.S., but I still expect that these events will increase before summer.
Terrorism in itself does not necessarily represent a "geopolitical flashpoint" unless we are talking about something on the scale of 9/11, but it does tend to act as a building catalyst for other major government and social shifts.  The rise of what the globalists call "populism" (their favorite scapegoat now for every crisis under the sun including crises that have been gestating for nearly a decade) could be directly linked in part to the forced mass immigration programs in the EU and the U.S., as well as expanding terrorism.  Every attack will bring certain western nations ever closer to a more nationalist government.
As this process continues, the danger of globalists and central banks pulling the plug on stock market support surges.  From terrorism, to populism to economic collapse – this is the narrative that the public will be sold in the near future.  It is a narrative that could scar the world for generations to come if we do not continue to expose the REAL internationlist culprits behind our ongoing fiscal instability.
Standing Watch
Whenever any alternative analyst writes an article concerning threat assessment, we fully expect that some dimwits out there will jump to the accusation of "doom and gloom." I'm not sure that anyone really takes them seriously, but let's think critically for a moment, shall we?
Civilization is fragile and finite. It always has been and most likely always will be. The continuation of peace and stability, even at a micro-level such as a neighborhood or a town, requires vigilance and preparedness. Governments spend billions on think-tanks and working groups whose sole function is threat assessment. They might only be assessing threats to the power elite and not the citizenry, but they exist all the same. No one accuses these think tanks of "doom and gloom" whenever they present an analysis that is not the most optimistic.
I hardly see how it is logical to deny the common public the right to our own "think-tanks," or to be skeptical of our current "stability." The fact of the matter is, alternative analysts (myself included) have been proven right time and time again in our predictions and warnings, all while mainstream analysts regurgitating endless false optimism have been proven indelibly wrong. We do not promote "doom and gloom." We present reality.
Great social and political changes never happen in a vacuum. There are always triggers and warning signs.  Sometimes these events are naturally occurring, sometimes they are created. In either case, to stay watchful and mindful is pure common sense. This does not mean we need to be in a state of constant panic. On the contrary, as I mentioned in the beginning of this article, the prepared have no need to panic.
If you would like to support the publishing of articles like the one you have just read, visit our donations page here.  We greatly appreciate your patronage. You can contact Brandon Smith at: [email protected]