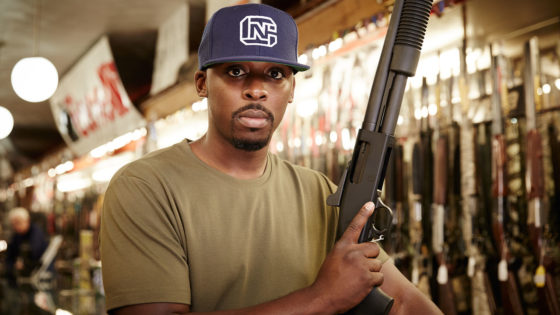 NRA spokesman Colion Noir put together a quick video to explain how to stop school shootings. We send our children to schools already declared "gun free zones."
Not one single person besides that shooter had any way to defend themselves against this horrific act – as is the case in most, if not all school shootings. And yet, after a tragedy, the weakest members of society seek regulations (aka punishments and more red tape) enacted on those who are entirely innocent, and already made targets of recently committed criminal atrocity. But, the most simple fact that all of these communist cowards seem to ignore can be summed up in the simple meme below: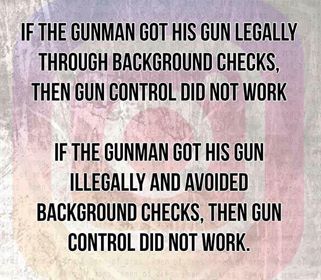 But for those who still don't understand that not all people are good and will always find a way around the law, Colion Noir has put together a short video to explain how to really stop school shootings. "We childishly cling to gun control," Noir begins.
"Laws only matter to the people willing to obey them," Noir says. And he's right. Look at how many people have been jailed for feeding the homeless in places where it's banned by law. "Depending on laws to prevent random acts of murder is delusional at best and suicidal at worst," he continues. "You can't legislate evil! That's like holding up a "no biting" sign in front of a rabid dog and expecting it not to bite you. So instead of wasting time adding more words to our 'no bite' sign, how about we focus on how to stop the evil when it arises. Gun free zone signs don't keep guns out of school, especially in the hands of mass murders who aren't phased by signs telling them they're not supposed to bring guns in schools."
By now, most gun owners are aware that the left doesn't actually care about stopping murder, they care about disarmament of all people. However, with 300 million (estimated) guns in the United States, they've got one hell of the debacle on their hands if they ever actually seek full confiscation. So what's the solution to school shootings?
"Metal detectors. Put metal detectors in our schools," Noir suggests. It's certainly a better idea than "adding more words to a sign." Metal detectors prevent guns from getting into courthouses and other places infinitely better than a sign on a window. And if a mass shooter shows up and sets off a metal detector, armed guards should be there to stop them. "We use armed guards to protect everything we consider valuable; I can't think of anything more valuable than our kids," Noir continues. "These are our kids. The future of our society. There is nothing more valuable.  And in the worst event, somebody gets past all of these things, the last layer of defense against these psychos should be our teachers. Let the teachers be armed if they wanna be armed, instead of becoming defenseless human sacrifices that still result in kids dying! Give them the power to fight back!"
The disturbing reality, though, is that leftists won't even entertain these options. Their cognitive dissonance is so strong when it comes to guns that rationality left a long time ago and we haven't witnessed it since. "You don't want a visual representation of your reality," Noir sums up. The left doesn't want to see that some people seek to do harm against the most innocent in society, and the reality is, they don't care about laws. "Feeling safe is more important than being safe…But the metal detectors, having armed guards, and arming teachers is a constant reminder that no matter how progressive you become, you cannot out progress evil. You're still vulnerable and there's nothing you can do about it except prepare."