Make the most you can of the Indian Hemp seed and sow it everywhere.

President George Washington in a note to his gardener at Mount Vernon (1794)
Residents of Seattle, Washington lit up publicly and without worry one minute after midnight, relieved that under State law they no longer have to concern themselves over being arrested or prosecuted for the possession and use of marijuana. As of November 2012, medically prescribed marijuana is legal in 18 U.S. states and Washington D.C.
Voters in the states of Colorado and Washington, however, have outright rejected the federal government's 75 year prohibition on the naturally grown substance by altogether decriminalizing it.
Police in Seattle, Washington have been told to refrain from making any arrests or issuing citations for possession or use in private residences, though 'firing one up in public' still carries a $100 fine (something the city won't be enforcing).
Tonight at midnight, Initiative 502 goes into effect, meaning it's no longer a violation of state law to use and possess certain quantities of marijuana in Washington. Basically, you can have pot and use pot, but you're only supposed to use it in the privacy of your own home.

"Until further notice, officers shall not take any enforcement action—other than to issue a verbal warning—for a violation of I-502."

If you're over 21, then starting December 6th you can use marijuana, and possess marijuana—up to an ounce of marijuana buds, 16 ounces of solid marijuana-infused product, like cookies, or 72 ounces of infused liquid, like oil. But it also clearly states that you're not supposed to use marijuana in public, and that selling it or giving it to anyone is still a felony (the state's working on setting up a system to license growers and sellers, but it could take up to a year).

Source: Seattle Police Department
SPD spokeman Jonah Spangenthal-Lee explained the position of the department and State of Washington:
"The department's going to give you a generous grace period to help you adjust to this brave, new, and maybe kinda stoned world we live in."

He added: "The police department believes that, under state law, you may responsibly get baked, order some pizzas and enjoy a Lord of the Rings marathon in the privacy of your own home, if you want to."

The department also posted a picture of actor Jeff Bridges as the cannabis-smoking character "The Dude" from the comedy film "The Big Lebowski".

Encouraging indoor cannabis smoking, it carried the caption: "The Dude abides, and says, 'take it inside!"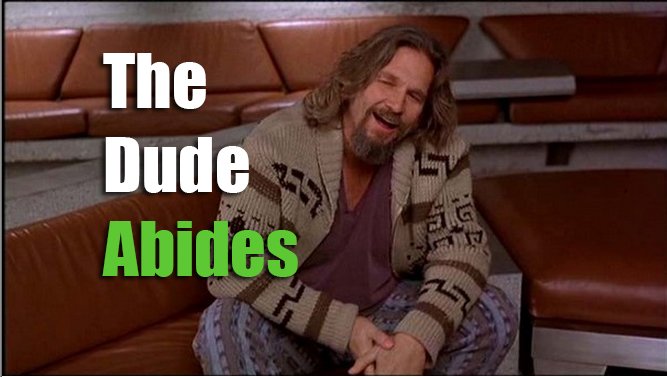 The question now becomes whether or not Federal statutes override the States.
In California, where medically prescribed marijuana was legalized in 1996, a network of local growers and dispensaries has come under fire from Federal drug enforcement and tax agencies, with one of the largest shops in Los Angeles having been raided as recently as last June.
Despite decriminalization by over one third of State governments, the U.S. Department of Justice maintains that marijuana is a Schedule I narcotic similar to heroin, LSD and meth. According to federal law, marijuana has no accepted medical use in the United States and therefore cannot be legally prescribed by doctors.
This now sets the stage for a Constitutional battle between States and the Federal government. Under the 10th Amendment, any powers not delegated to the United States (as a federal entity), nor prohibited by it to the States, are reserved to the States respectively, or to the people.
Clearly, the U.S. Constitution does not make mention of marijuana, and thus applicable laws surrounding its sale, possession and use are reserved solely for the people of each State.
Is it time we accept that it's 4:20 in some parts of America and that marijuana should be age-regulated like cigarettes or alcohol? Or should the federal government step in?