This report was originally published at Infowars.com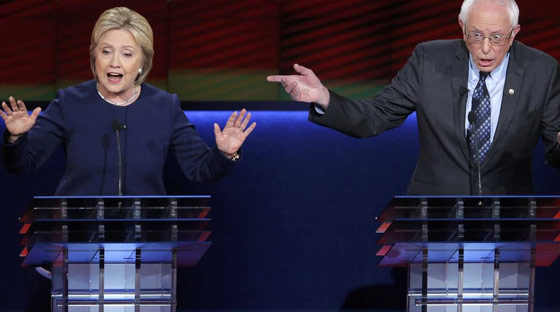 War on Christmas: Dem Leaders Ignore Holiday While GOP Celebrates
Numerous Democrats and leftists have been ignoring Christmas Day on social media while Republican leaders honor the holiday.
Leftist leaders like Sens. Bernie Sanders (I-VT), Elizabeth Warren, Nancy Pelosi, Chuck Schumer, Kamala Harris, Cory Booker, Rep. Maxine Waters, and even Hillary Clinton haven't acknowledged Christmas Day on Twitter – unlike many other Republican leaders – as of this writing.
Meanwhile, numerous Republican leaders, including President Trump, wished America a Merry Christmas on social media.
MERRY CHRISTMAS!!! pic.twitter.com/mYtV5GNdLl

— Donald J. Trump (@realDonaldTrump) December 25, 2017
From our family to yours, Karen and I hope you have a wonderful Christmas Day with family, friends, and loved ones! #MerryChristmas

— Vice President Mike Pence (@VP) December 25, 2017
Merry Christmas! Sen. Rand and Kelley Paul's Christmas Message https://t.co/EtRLJwoler via @YouTube

— Senator Rand Paul (@RandPaul) December 25, 2017
From my family to yours, have a very Merry Christmas and a blessed New Year. pic.twitter.com/sJnTwGc4OO

— Paul Ryan (@PRyan) December 25, 2017
Merry Christmas! ?? ?

— Ted Cruz (@tedcruz) December 25, 2017
Wishing a very Merry Christmas to you and yours. pic.twitter.com/Nx6Zszc6Wd

— GOP (@GOP) December 25, 2017
"For unto us a child is born, unto us a son is given: and the government shall be upon his shoulder: and his name shall be called Wonderful, Counsellor, The mighty God, The everlasting Father, The Prince of Peace." — Isaiah 9:6 pic.twitter.com/F5xMqntRmP

— Marco Rubio (@marcorubio) December 25, 2017
Coincidence? Not likely.
The left despises Christmas because it stands for everything they are against – family, tradition, Christian values, goodwill towards man, and love.
Christmas is the worst day of the year for leftists.

Family, joy, happy children, Christianity, eating meat, good will to all men, enjoying the plentifulness that capitalism enables.

It's literally everything they hate.

Spare a thought for the miserable bastards. pic.twitter.com/SzZ9l3hx0S

— Paul Joseph Watson (@PrisonPlanet) December 24, 2017
---