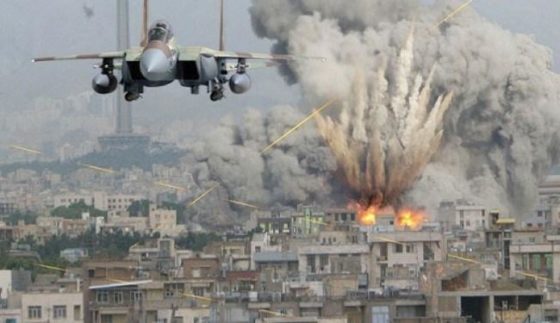 After reports surfaced the immediately after president Donald Trump announced that the United States would withdraw from the Iran nuclear agreement, Israel attacked Iran in an airstrike raid.  Now, Iran has retaliated sparking fears that this could be the beginning of another war.
Israel said the 20 Iranian rockets were either shot down by its Iron Dome air defense system or fell short of the Golan targets, claiming the Quds Force, an external arm of Iran's Revolutionary Guards, carried out the launch.  And Israel has already retaliated to some extent. In retaliation, Israel launched dozens of missiles on Iranian positions in Syria, which hit a radar station, air defense positions, and an ammunition dump, Syrian state media said.
This exchange of fire came less than a day after US President Donald Trump pulled out of the 2015 Iran atomic agreement, which lifts sanctions on Tehran in exchange for a halt on its nuclear program. Israel has been on heightened alert in recent days, anticipating an attack from Iran following the Iranian regime's vows to retaliate to what it says are recent Israeli strikes in Syria targeting Iranian outposts.
Iranian President Hassan Rouhani told a cheering crowd of thousands [last] Tuesday that if any country decides to betray the 2015 nuclear deal, there will be "severe consequences."  Although Rouhani didn't specifically name the United States, he did say that Tehran is "prepared for all possible situations." –SHTFPlan
This was the heaviest artillery barrage by Israel against Iran since the beginning of the Syrian civil war in 2001. "We hit nearly all the Iranian infrastructure in Syria," Israeli Defence Minister Avigdor Lieberman told a security conference on Thursday morning. "They need to remember the saying that if it rains on us, it'll storm on them. I hope we've finished this episode and everyone understood."