This report was originally published by Tyler Durden at Zero Hedge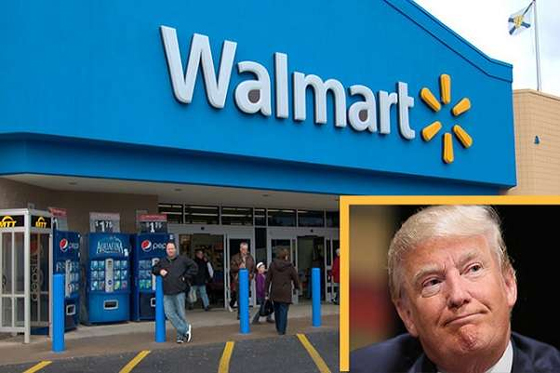 Add Wal-Mart to the growing list of companies boosting employee compensation in the aftermath of the passage of Trump's tax reform.
In a just released press release, Wal-Mart Stores announced it is boosting its starting hourly wage to $11, expanding maternity and parental leave benefits and providing a one-time cash bonus for eligible associates – those who have been with the company at least 20 years – of up to $1,000, capitalizing on the U.S. tax overhaul to stay competitive in a tightening labor market.
The company said that the increase will take effect in February next month and will cost approximately $300 million incremental to already planned wage hikes. The one-time bonus of up to $1,000 is based on seniority and will amount to an additional $400 million. The company is also expanding its maternity and parental leave policy and adding an adoption benefit.
Walmart CEO Doug McMillon said that "we are early in the stages of assessing the opportunities tax reform creates for us to invest in our customers and associates and to further strengthen our business, all of which should benefit our shareholders. However, some guiding themes are clear and consistent with how we've been investing — lower prices for customers, better wages and training for associates and investments in the future of our company, including in technology. Tax reform gives us the opportunity to be more competitive globally and to accelerate plans for the U.S."
As Bloomberg adds, Wal-Mart, the nation's largest private employer, has fought in recent years to improve its image in the U.S., as it weathered criticism over its treatment of employees. With the wage increase and bonus payment, the world's biggest retailer seeks to even its pay gap with resurgent rival Target Corp., while simultaneously sending a high-profile thank you to the U.S. government for slashing the corporate tax rate.
The full release can be found here.