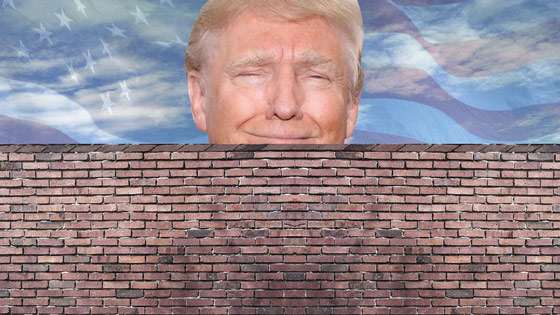 President Trump today confirmed to ABC News that construction on a southern border wall will begin in a matter of months.
Asked if the U.S. taxpayer will have to pay for it, Trump said that Mexico will "in a form" reimburse the United States. We can assume that to mean Trump will levy trade taxes on Mexican imports, restrictions on foreign aid, as well as the real possibility of fees on money transfers originating from individuals living in the United States and transferring funds to family members in Mexico.
While Trump opponents will claim he broke his promise to make Mexico pay for the wall, it should have been clear all along based on comments from their President(s) that Mexico would never directly write a check for construction, but that such payments would come in the form of reimbursements, likely decreed by Congressional and Executive order.
You can watch the ABC News interview segment with the President below:
Ultimately it'll come out of what's happening with Mexico… We will be starting those negotiations relatively soon and we will be, in a form, reimbursed by Mexico… [they will pay us back] absolutely 100%.

…

[Construction begins] as soon as we can, as soon as we can physically do it… I would say in months, yeah. I would say in months… certainly planning is starting immediately.