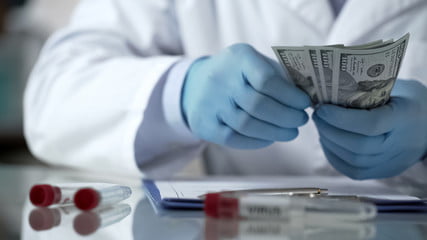 The push to get everyone in the United Kingdom vaccinated is real.  The push is being amplified with around-the-clock vaccination sites that will operate, quite literally, "around the clock."
All adults in the United Kingdom will be given this shot by September if the ruling class has anything to say about it.  And so far, they've gotten away with quite a lot. In order to accomplish this goal, the country will begin a "trial" of keeping vaccine sites open 24 hours per day, 7 days a week.
According to a report by Time Magazine, Foreign Secretary Dominic Raab said Sunday that the government will soon begin a trial of round the clock injections at some locations as it continues to add more vaccination sites to increase the pace of delivery. The National Health Service opened a mass vaccination center on Saturday at the historic Salisbury Cathedral, where injections were accompanied by organ music.
"Our target is by September to have offered all the adult population a first dose,'' Raab told Sky News. "If we can do it faster than that, great, but that's the road map." In the meantime, the ruling class has amped up the tyranny.
Prime Minister Boris Johnson on Jan. 2 ordered England into its third national lockdown in an effort to slow the spread of the virus and protect the NHS, which Stevens said now has some 50,000 employees off work due to COVID-19 infections and exposure quarantines.

The government says it won't review the lockdown measures until mid-February, by which time it plans to offer at least one dose of vaccine to everyone over 70, as well as to frontline health care workers and others who are especially vulnerable to COVID-19. –Time Magazine
Britain has chosen to stretch out the time between vaccine doses from 21 days to up to 12 weeks. This means more people will get at least one dose of this vaccine more quickly. The U.K. has also approved three vaccines, one by Pfizer-BioNTech, Oxford-AstraZeneca, and Moderna. The first two are already being used, while the Moderna doses are not expected until spring.

[DISPLAY_ULTIMATE_SOCIAL_ICONS]