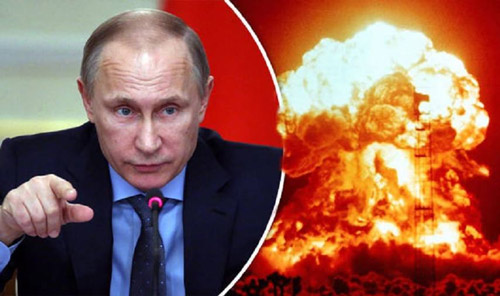 The United States Senate has decided to go through with a bill that would impose sanctions on Russia as punishment for their "meddling" in the 2016 presidential election.  The measure was passed 97-2, with overwhelming support.
The Republican-led Senate voted decisively to punish Moscow for interfering in the 2016 election. They approved a wide-range of sanctions that target key sectors of Russia's economy and the individuals who carried out cyber attacks. There has been no actual evidence produced yet to the public that Russian actually interfered with the election, and even James Comey boldly declared that not one vote was changed because of it during his testimony.
Russia's president, Vladimir Putin, has been adamant that he did not meddle in the election, often saying some just didn't like the outcome.  Nonetheless, in a move that's going to add a chill to relations with Russia and further aggravate the slow crawl toward WW3, the Senate insisted on sanctions.
Russian President Vladimir Putin's "brazen attack on our democracy is a flagrant demonstration of his disdain and disrespect for our nation," Sen. John McCain of Arizona, the Republican chairman of the Armed Services Committee, said ahead of the vote. "But in the last eight months, what price has Russia paid for attacking American democracy?" said McCain, who also faulted Congress for not moving more quickly. – ABC News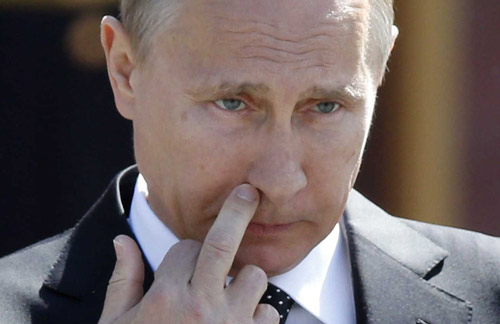 Although Secretary of State Rex Tillerson offered his lukewarm support for the sanctions measure, he wasn't entirely certain that it was the best idea.  He told the House Foreign Affairs Committee that he agreed "with the sentiment," but also urged Congress to make the sanctions legislation doesn't "tie the president's hands and shut down promising avenues of communication" between the two former Cold War foes. He asked lawmakers "to ensure any legislation allows the president to have the flexibility to adjust sanctions to meet the needs of what is always an evolving diplomatic situation."
This Russian hacking narrative has now taken a dangerous turn.  Putin isn't going to like having his economy punished and the US has yet to deliver any proof that it wasn't themselves who committed the acts of meddling either. While anything is still possible, the Senate has also made it difficult for Donald Trump to decline to sign this bill, by tying sanctions to Iran with it. If the government is attempting to start WW3 more quickly, this is a good way to go about it.
It doesn't seem like the best idea to poke the bear, in this case, Russia and Putin. Sen. Jeanne Shaheen, D-NH, a member of the Armed Services and Foreign Relations committees, said the Senate has finally confronted Russia. "This bipartisan amendment is the sanctions regime that the Kremlin deserves for its actions," Shaheen said.